Gunner White GSD
Gunner - what a gorgeous boy
Gunner had a really bad start to his life and it has taken many months for him to learn to trust, once he knows someone. He will need an experienced owner without young children. Someone is going to be very lucky to have such a wonderful dog.
Gunner has been in foster for many months now but he has really made progress and is ready for rehoming
Gunner loves his walks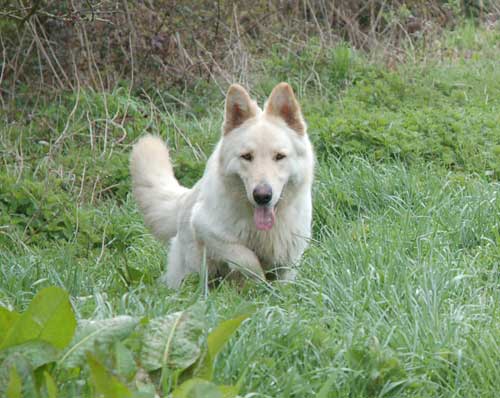 Gunner is 16 months old and he is the most wonderful loving and adorable boy in the world when he knows and trusts you. He loves very long walks and then coming home and relaxing with you.
Gunner loves being outdoors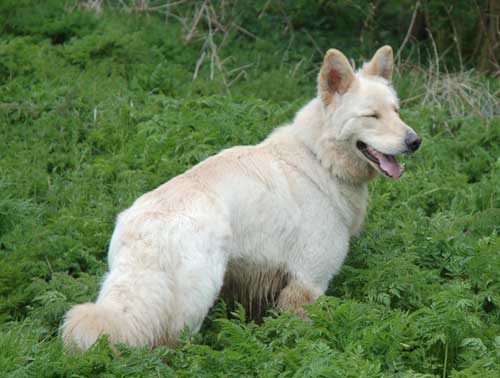 Gunner has character in abundance which you can't help but laugh at and love him for. Because he didn't have a good start in the first half of his life, he doesn't trust strangers and this comes out as nervous aggression. However, he has improved so much and now if strangers leave him alone he is quite happy to sit well away from them. Once introduced properly he is fine, he just doesn't like to be pushed before he is ready.
Gunner having fun on one of his long walks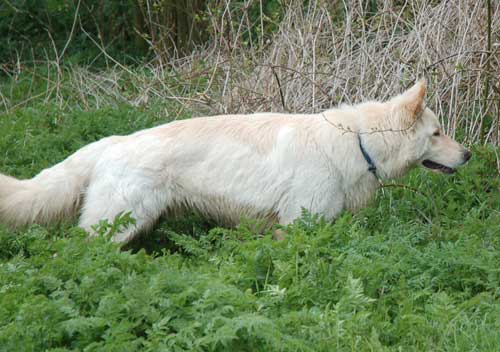 Gunner is great with submissive bitches and will play all day if he could. He loves being brushed and having his tummy rubbed he also loves going in the car but does get very excited when going out.
Gunner being very nosy!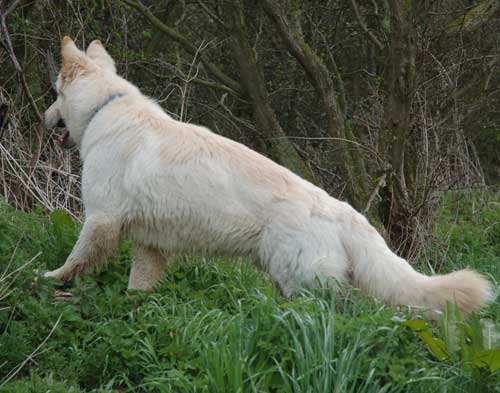 Because of Gunner's past, he needs a very experienced owner and would not be suited in a home with young children. We feel that whoever is lucky enough to have Gunner will have the most devoted dog in the world.
If you can you offer Gunner his forever home please complete an adoption form
Donations are always welcome
Please help us by making a donation so that we can help re home more unwanted German Shepherd Dogs. Donations can be sent to Jayne Shenstone, German Shepherd Dog Rescue, Little Vauld, Marden Hereford HR1 3HA. We also accept Paypal payments - just click on the Paypal button below. Thankyou.