GSDR Portrait Competition 2012
GSDR Portrait Competition 2012
This raffle is to raise funds for GSDR. The prize is a beautiful much-loved portrait of your pet by Art by Karie-Ann
Entry for the competition is £5 per ticket which you can pay by Paypal. Scroll down to the bottom of the page and either follow the instructions or click the Paypal logo.
The photo of your dog must be a good clear digital photo if at all possible and a close up of the head and shoulders. In order for the finished portrait to be as accurate as possible, Karie Ann needs to be able to see what your dog looks like so little photos are no good. Details of where to send you photo will be given at close of competition
Finally, please remember to LIKE Karie-Ann's facebook page, Karie is donating her time and skill for GSDR and its only fair to return the favour!
Karie with German Shepherds Willow and Stan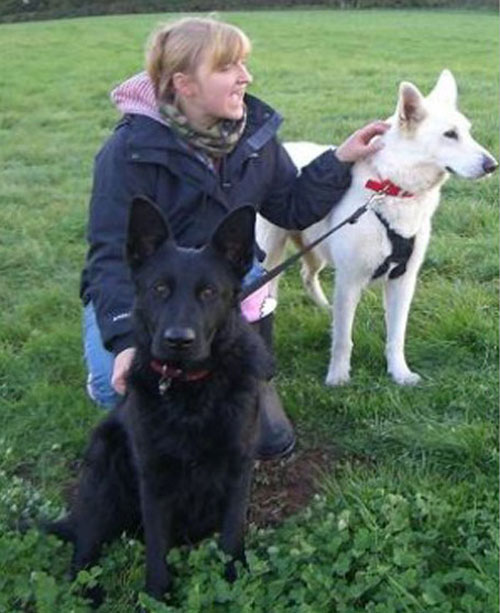 Karie with her two beautiful German Shepherds Willow the black GSD and Stan the white GSD who was adopted from GSDR in 2010. Stan and Willow are very lucky indeed as they like their mum, work for the Forestry Commission and go to work with her every day.
Karie-Ann will draw the portrait from your digital image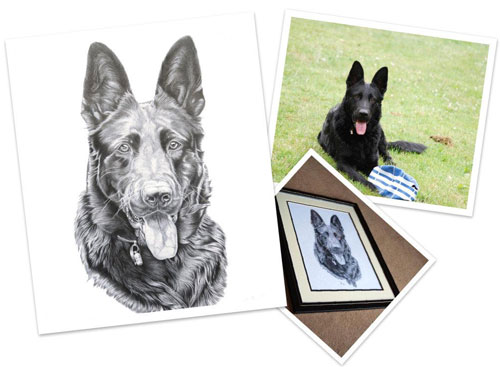 Karie-Ann will create a work of art for you to treasure forever of your much-loved pet, something very personal and dear to you. You can see the portrait whilst it is in progress so that you can give your input and ensure that it is perfect and meets all your expectations
Other examples of Karie-Ann's work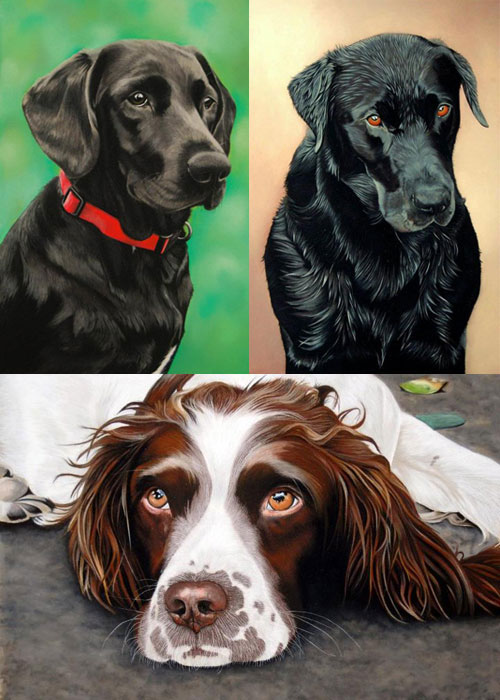 Beautiful portraits with amazing attention to detail. Visit Karie-Anns website or Facebook page and she demonstrates how she builds up such a stunningly accurate portrait from the picture supplied. Each pencil stroke captures the finest of details, ensuring a life-like treasured keepsake is created. Individual hairs in fur and hair are detailed and an animal or people portrait in pencil becomes a truly realistic glimpse back to fond memories and times past.
Stunning drawings by Karie-Ann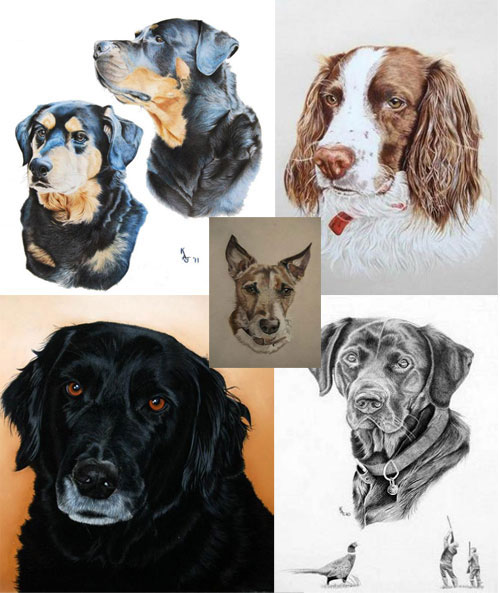 Don't miss a wonderful opportunity to win a fantastic portrait of your pet by the very talented Karie-Ann. GSDR PORTRAIT RAFFLE FACEBOOK
Entry fees must be paid by Paypal. Log into your Paypal account and click the 'send money' link, a form will appear which will ask for your email and ask you what the money is for, select 'services' click continue to go to the next page. This page reviews your payment and will ask you to fill in the recipients' email, use the following email address info@germanshepherdrescue.co.uk scroll down and you will see an email box where you must state that the money is for ie GSDR Portrait competition and remember to add your name and address. This will make it easier for us to track payments received.
Donations are always welcome
Please help us by making a donation so that we can help re home more unwanted German Shepherd Dogs. Donations can be sent to Jayne Shenstone, German Shepherd Dog Rescue, Little Vauld, Marden Hereford HR1 3HA. We also accept Paypal payments - just click on the Paypal button below. Thankyou.