Glider Fund Raising Event
Fund Raising Event - Mendip Gliding Club
We need 10 people willing to go up in a glider to take part in the event booked for the evening of Friday, August 1st, 2008
Mendip Gliding club is holding a fundraising event for the rescue. We need 10 people willing to take a flight in a glider and raise money for the rescue by getting people to sponsor their flight
It's OK I will sit this one out thanks!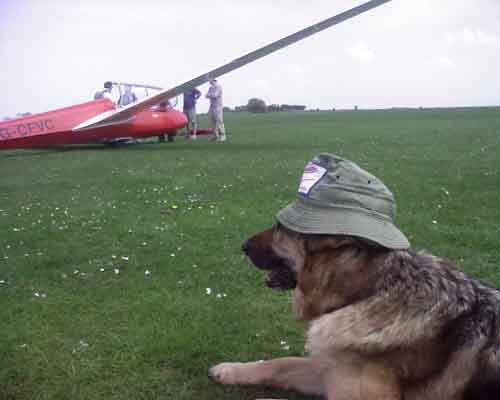 So do you fancy a nice family event with a flight in a glider and are you willing to get sponsors for your trip? We need a maximum of 10 people to agree to fly in a glider.
This is close enough for me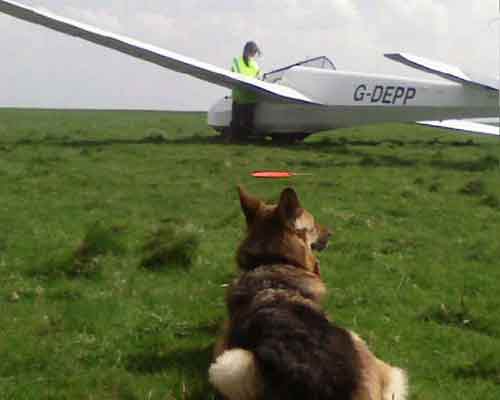 As a general guide, the only conditions that would preclude someone from flying are, weak heart or heart disease, blackouts, or epilepsy. We can provide a fuller list if required. Also, there is an upper weight limit of 240Ibs - we have to get the glider off the ground.
Phew, I got out of doing it!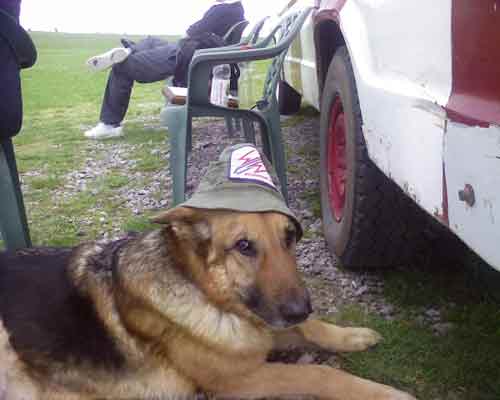 If you fancy joining in at this fun event and can commit to raising sponsorship for the rescue, please email us with your contact details. This will be a fun family evening, you can bring your dog too.
Donations are always welcome
Please help us by making a donation so that we can help re home more unwanted German Shepherd Dogs. Donations can be sent to Jayne Shenstone, German Shepherd Rescue, Little Vauld, Marden Hereford HR1 3HA. We also accept Paypal payments - just click on the Paypal button below. Thankyou.