German Shepherd Dog Rescue Raffle
Edwina Currie Draws the GSDR 2009 Raffle
A big thank you to Edwina, John and Sheba for making our volunteers so welcome in their home for the draw of the GSDR 2009 raffle
Edwina picking the winning tickets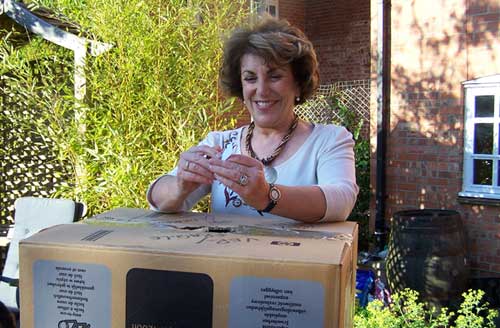 It's a beautiful sunny day and the time has come for the winners to be drawn for the 2009 raffle.
Tracey, Edwina, Jan and Sheba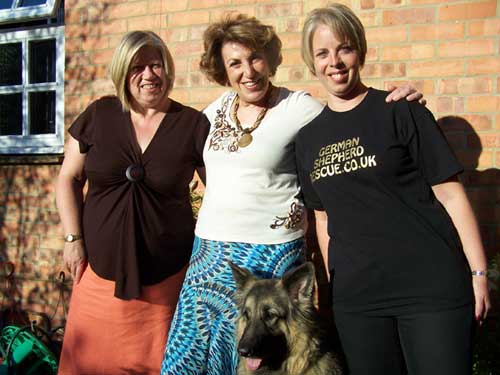 Two of our rescue volunteers Tracey and Jan pictured with Edwina and her lovely German Shepherd Sheba
Edwina, John and Sheba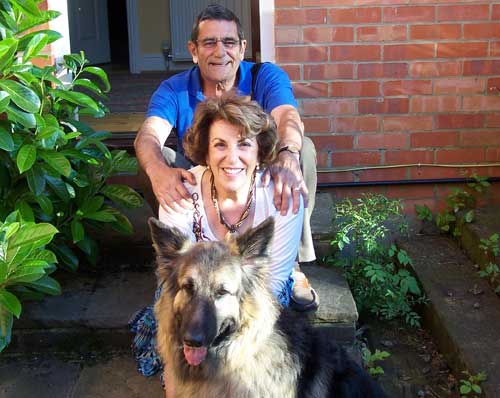 Lovely picture of Edwina, husband John and their gorgeous German Shepherd Sheba. We really would like to thank Edwina and her husband John for making our volunteers so welcome at their lovely home and for taking the time to draw the raffle winners for us.
Edwina and Sheba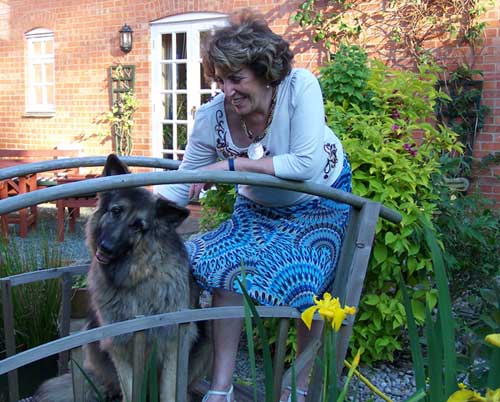 Edwina and her lovely Sheba. All GSD's should be this lucky and be much loved in a nice home.
Edwina and a winning ticket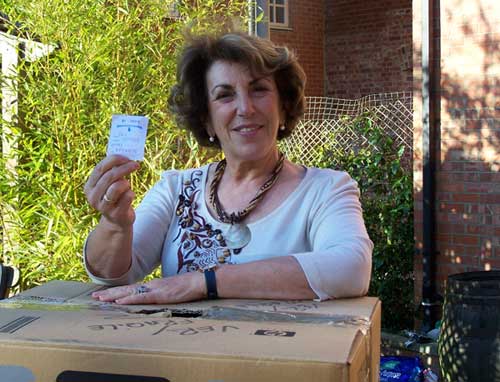 Is Edwina holding your ticket?
The raffle has proved to be hard work in organising but it has raised just under £2500 which is much needed so that we can help more German Shepherd dogs in desperate situations.
We would very much like to thank all involved in the 2009 raffle with special thanks going to Sarah and Tracey for all their hard work in making the raffle such a success.
A big thank you also to all the people that donated these wonderful prizes.
2009 Raffle Winners
Lake District Break ticket - Des Costello
Isle of Wight Break - Gilly Glastonbury
Kingston Estate Devon - Stephenie Dilbey
Wales - Jan
Rally Driving Experience - Ben Burden
Dog Portrait - Paul Brown
Tour of Stadium - Rebecca Archer
Chocolate Hamper - Mark Ford
West End Show Tickets - Alison Darby
Radley Purse - Mrs S Hemming
DKNY Watch - Rory no surname ticket 09692
Spa day for 2 - Mrs Anderson
Dogs Monthly Subscription - Russell Akehurst
£20 Game Voucher - Rus Akehurst
Wine Hamper - Maureen Swaine
Harvey Nics Champagne - J Heleniewska
Elvis Presley DVD - Mr Tom Hine
Wessex Lamp Set - Mr B Reading
Edwina Currie signed Autobiography - Peter Aiken
Tea for 2 at the Ritz - Phil Barriball
Tuffies Bed - Mr Bull
Congratulations to all the winners, we hope you enjoy your prizes and thank you for supporting our rescue
Donations are always welcome
Please help us by making a donation so that we can help re home more unwanted German Shepherd Dogs. Donations can be sent to Jayne Shenstone, German Shepherd Dog Rescue, Little Vauld, Marden Hereford HR1 3HA. We also accept Paypal payments - just click on the Paypal button below. Thankyou.