Dumb Animals
Dumb Animals
Written by a GSDR volunteer: Steve Bateman. March 2006
Photographs of the beautiful not so dumb Milly supplied by Steven Hunt
A not so dumb Milly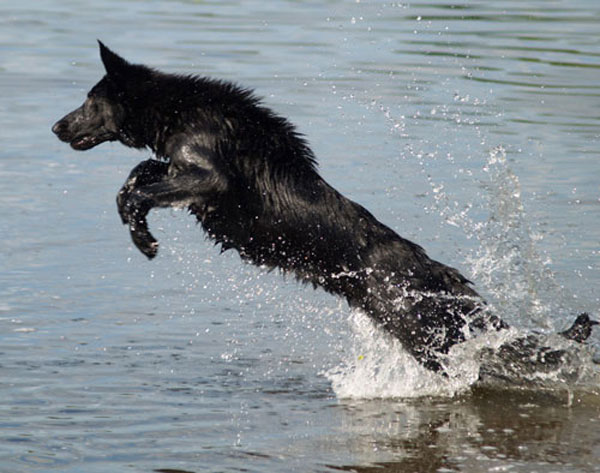 I wonder who coined the phrase 'Dumb Animals,' I have never met an animal yet that couldn't express itself vocally! They just speak a different language that's all. Do we call Chinese, Dutch or French people, 'dumb' just because they don't speak our language? No! Because each nation has it's own language. Animals too have a language of their own, one that is far too basic and simple for us 'intelligent' Humans to comprehend. We tend to try and put their language in the context of human speech and so make it seem complicated.
Animals don't use words, these are a human invention, they communicate mainly by means of body language and to a lesser degree, by subtle vocal tones. With time and study, one can get to grips with the basics of their native tongue.
As every pet owner will confirm, one can understand when your dog or cat is asking for something, like food, walks or just wanting to play. We know when our pets are feeling 'under the weather,' and when they are happy -- your dog barks or your cat meows, and sometimes you can tell instinctively just by their body language. The next time your pet tries to tell you something, don't just hear it -- listen to it, you may be surprised and learn something!
Beautiful intelligent Milly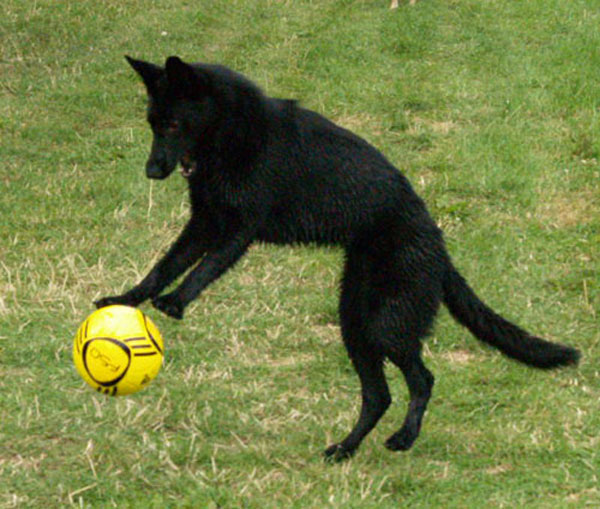 Are we so arrogant and stupid as to believe that we are the most intelligent life form on this planet? It is true that we have produced some good inventions, the car, the phone, television, but take away all the trappings of modern society and see who would survive the longest - us or our pets, when did you last see your pet driving a car or using a phone?
To my knowledge, and I stand to be corrected, the Human is the only being on this planet who kills for pleasure, the only being who will instigate genocide in the name of an intangible belief, freedom for example, whilst being the birthright of all living creatures, we rally round its banner and enslave whole nations. Dumb animals have no need or desire for war, they don't want to own everything they see, their greed extends only to necessity.
We have recently lost our beloved dog Zella, she had a long (13 years) and eventful life and in the time we had with her, we learned a few things, one of which was to take from life only as much as you need and give back only what you can afford.
Stunning - beauty and brains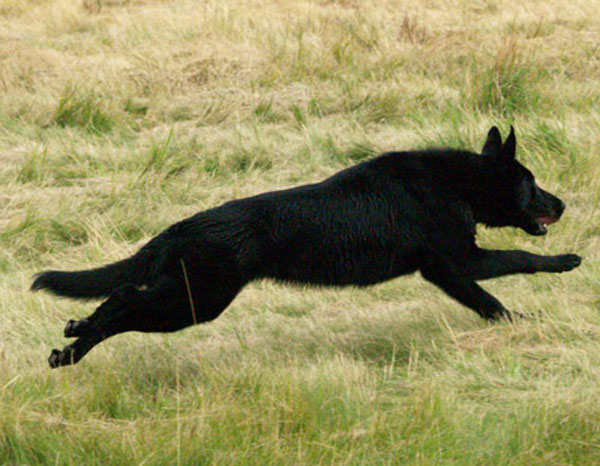 We may see animals as being dumb, but they have feelings that go much deeper than ours. They are far more sensitive than we could ever be, and, like us, they grieve for the loss of a family member, unlike us, they have no need to make a display of it for others to see, they cry, but their tears fall inwardly.
The next time you see a lost, lonely or neglected animal, think on, it is probably crying bitterly inside Most domesticated animals love and crave the company of Human's, if you have a little love to spare, why not give it to an animal who needs it -- your love and care will be paid back a hundred fold.
I have met people who, like me, have lost a beloved pet and they always say "never again," I think "what a shame," they have so much love to give and they are going to let that love die with their pet, why can't they give an unwanted animal what it craves the most -- Human affection and love. Give a stray a chance -- you never know, you may learn something.
Steve Bateman. March 2006
Man's best friend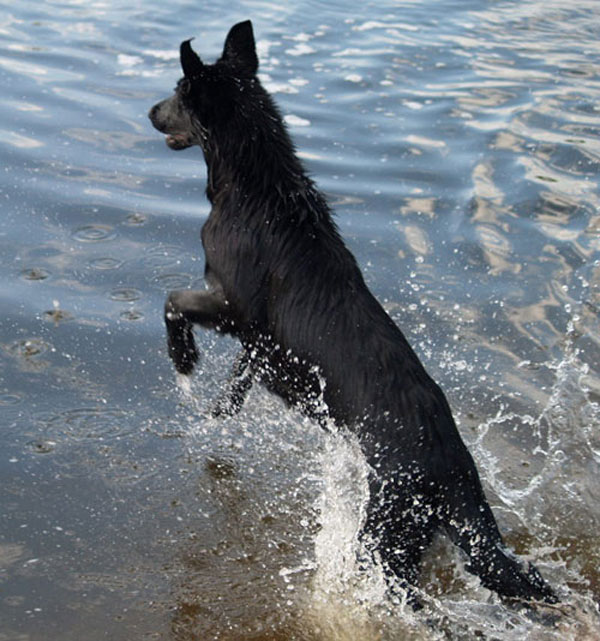 Please help us by making a donation so that we can help re home more unwanted German Shepherd Dogs. Donations can be sent to Jayne Shenstone, German Shepherd Rescue, Little Vauld, Marden Hereford HR1 3HA. We also accept Paypal payments - just click on the Paypal button below. Thankyou.