Dogs In Kennels Long Term
German Shepherds in kennels many months
All of these dogs have now been in kennels many months, some as much as a year or more. Please can we appeal to people to come forward and help all these lovely dogs and make sure that they don't have to spend any longer in kennels unwanted and unloved. We currently have over 30 dogs in commercial boarding kennels at an average cost of £8 per dog per day. A full list of dogs in kennels
German Shepherds are highly intelligent and require more exercise than most other types of dogs. Spending months or even a year or more in kennels, is not much of a life for a GSD.
No dog should have to spend months in kennels
If you donate through Virgin Money Giving and you are a taxpayer, we get an extra 20% in Gift Aid rather than the charges levied by Paypal. Virgin accept all credit / debit cards
Below are just a few of our dogs that are in kennels, where some have been for a year or more.
Sam Crewe - our most expensive dog to date at over £3000 in kennel fees!!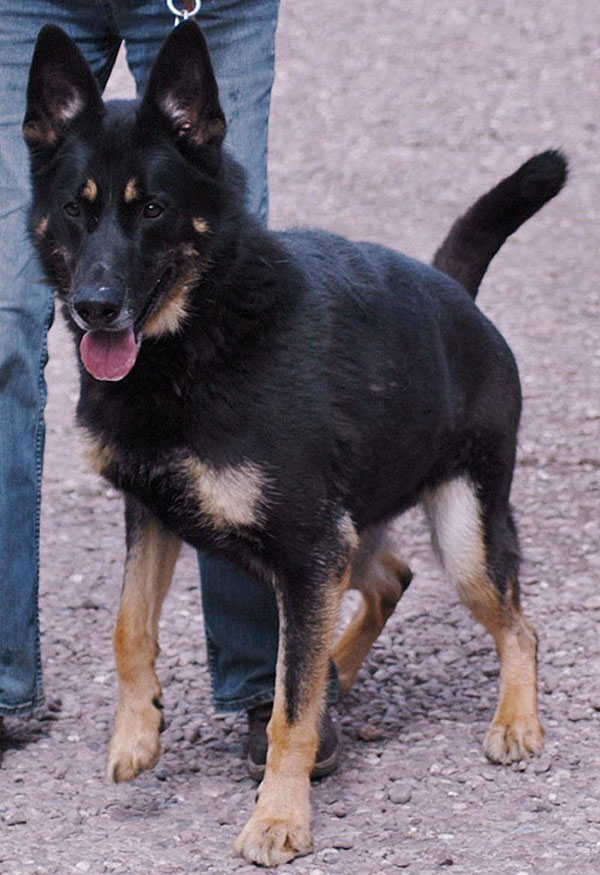 Sam has been in kennels over a year now unwanted and unloved. He hates kennels, he just wants to be out playing with his ball. He is not very good with male dogs but could probably live with a female and would be better in a quieter, rural location in an adult only home.
Arnie has been in kennels since October 2011
This stunning dog has been in kennels since October 2011, a significant portion of his life now. What sort of life is this for a German Shepherd? This beautiful boy does not deserve this.
Zac in kennels since Feb 2012
Absolutely nothing wrong with this lovely dog yet he has been in kennels a year.
Chopper in kennels nearly a year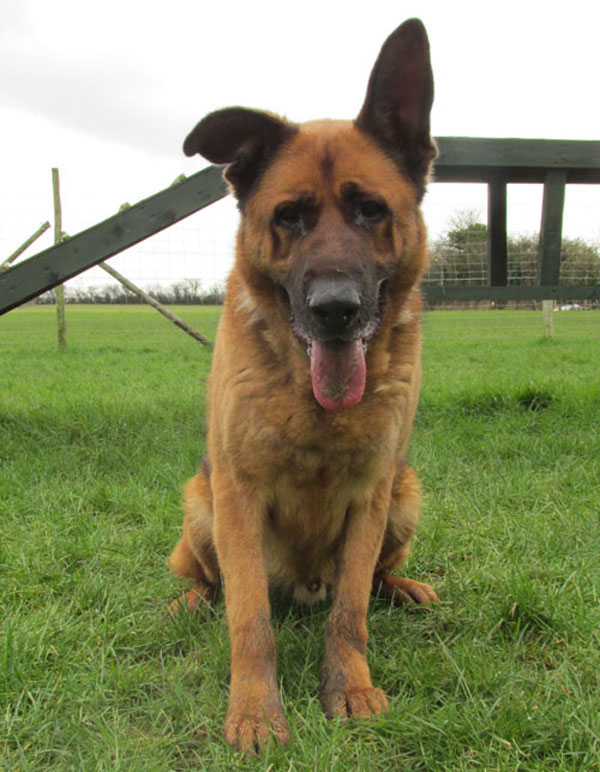 Huge big dog who has been overlooked probably because he is a cross - probably crossed with a mastiff. He just needs a firm strong owner
Harvey in kennels nearly a year now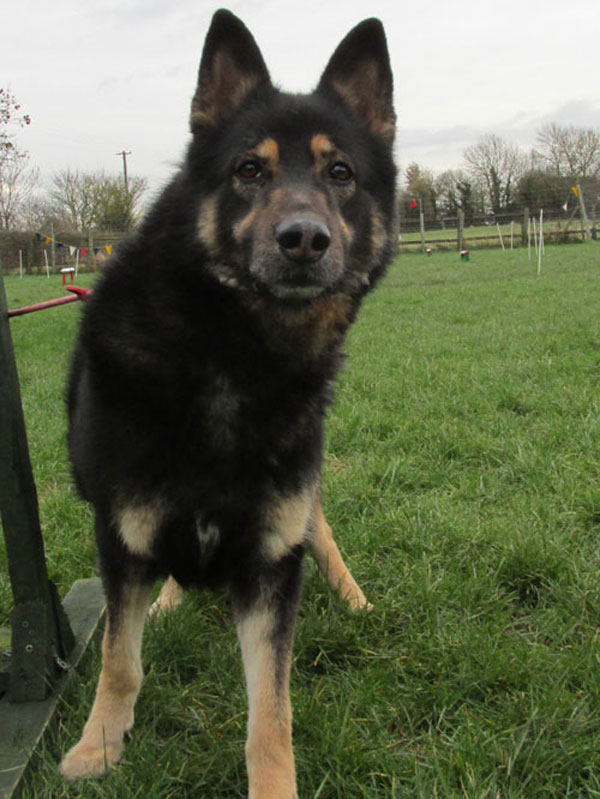 This is our older boy Harvey who can be a bit of a grumpy old man at times. He just likes his own space. We do not want this poor lad to spend the rest of his days in kennels but feel he needs either a one to one relationship with a strong male to lead him or an experienced couple who will not allow him to bond too strongly with one person.
Max - happy chappy in kennels nearly 6 months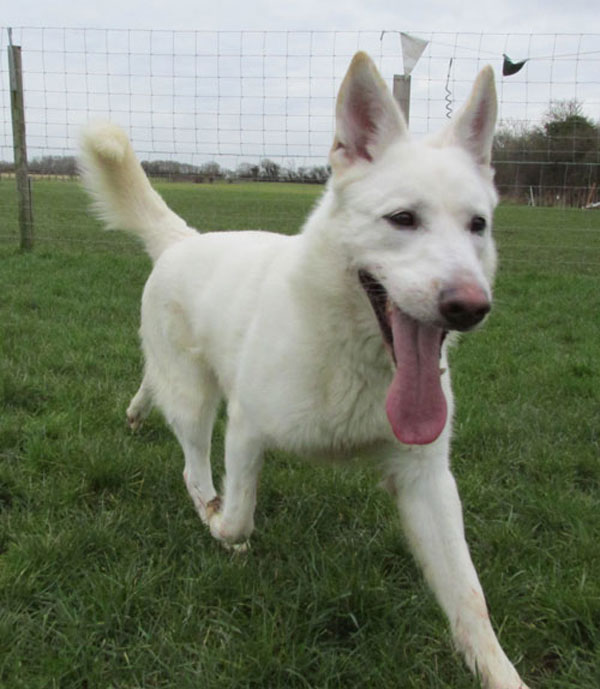 Rex - handsome lad. In kennels since June 2012
This handsome man is 8 year entire Rex. Rex was taken into kennels when a volunteer was advised that he was due to be put to sleep by his owner as they were trying to sell their house so kept him in the garden where he barked non-stop!
Kara Essex - in kennels since May 2012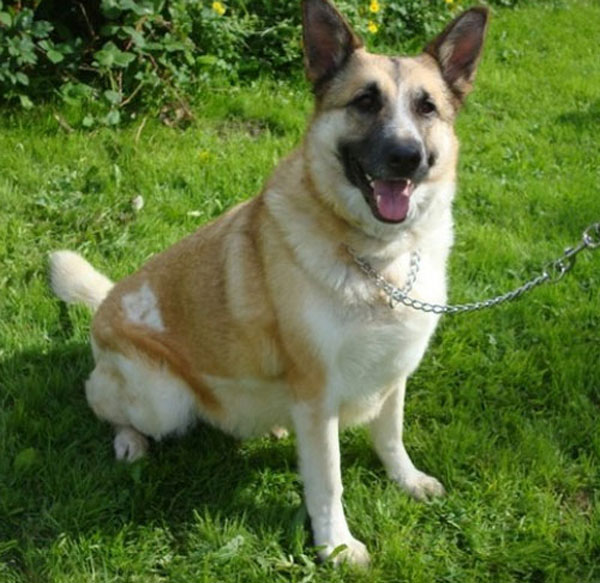 Max in kennels over 6 months
He loves being fussed over and loves his squeaky toys – which he is not possessive. Max is not food aggressive. He is also good on the lead and gets on with most dogs both male and female although he doesn't like small dogs or cats. Max did live happily with a GSD bitch.
Litter of Cross GSD puppies - NOW REHOMED
How you can help
BY DONATING: As we do not have our own kennels, we have to use commercial kennels to keep our dogs safe until new homes are found. We do try and put as many dogs in foster as possible but our foster homes are usually full up. The kennel fees are our single biggest expense and are a huge financial drain on our precious funds. The more funds we have, the more dogs we can save.
Better still, if you can foster or adopt one of our kennel dogs, please fill out an adoption form
Donations
Please help us by making a donation so that we can help re home more unwanted German Shepherd Dogs. Donations can be sent to Jayne Shenstone, German Shepherd Rescue, Little Vauld, Marden Hereford HR1 3HA. We also accept Paypal payments - just click on the Paypal button below. Thankyou.