Dog-Cruelty Jerry
Another German Shepherd subjected to cruelty
Jerry - no life in his face, bewildered thin and shaking like a leaf. Abused by humans!! Jerry urgently needs a home that will give him plenty of TLC to help him forget his ordeal at the hands of cruel humans.
REHOMED
Jerry - a young GSD ill-treated by his previous owners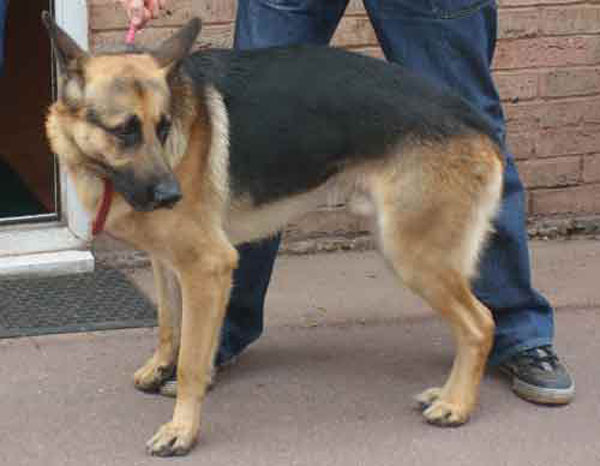 This is Jerry - we have changed his name so his previous owners will hopefully not be aware that we have him. He is the subject of a cruelty investigation.
His tail has been amputated - god knows what they did to him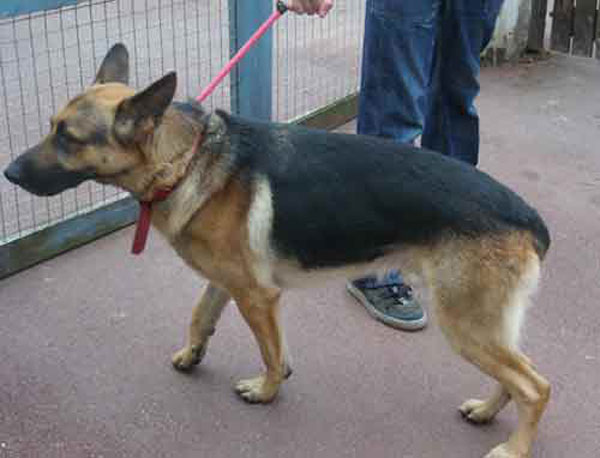 He didn't answer to his name but then again was terrified - a volunteer got down to his level to get the photos and he came up and licked her face - very gentle. His coat looks quite good but there are some scars on his legs - the coat is growing over them now.
Thin and scared - he has been in kennels since November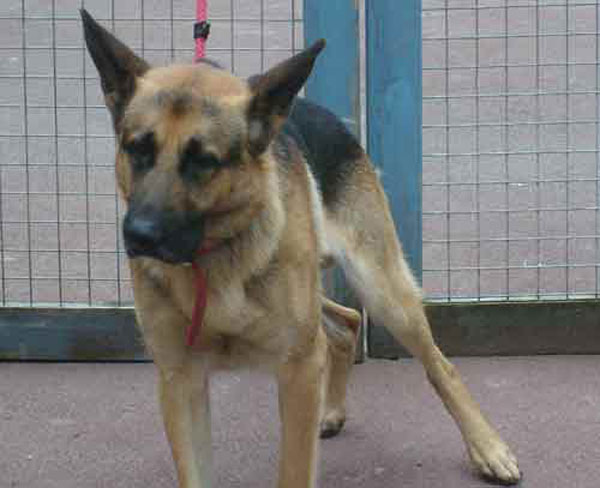 If only he could talk and tells us what they did to him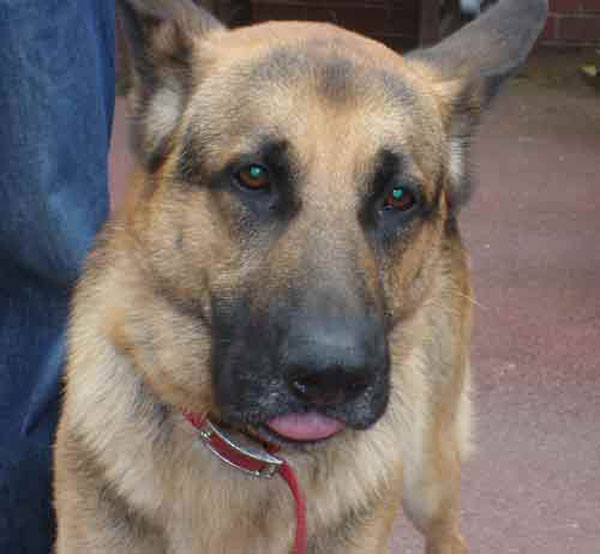 Jerry has been moved to a kennel so that he can be rehomed by us but he desperately needs a home where he can learn to trust human beings again. He has shown no aggression and we think he is OK with other dogs but not sure about cats.
The ideal home for Jerry would be a quieter home without young children. If you can help Jerry please email or call 01568 797957
"How Could You?" should bring tears to your eyes. It is very sad fact of life that many faithful pets have become disposable items and will be discarded, no longer required. Many of these will die unwanted, unloved and alone having spent the last few days, weeks or months in a filthy dank dirty kennel. Their final reward - a lethal injection!!
Poor Archie wasn't quite so lucky. His story highlights the plight of older dogs
Please help us by making a donation so that we can help re home more unwanted German Shepherd Dogs. Donations can be sent to Jayne Shenstone, German Shepherd Rescue, Little Vauld, Marden Hereford HR1 3HA. We also accept Paypal payments - just click on the Paypal button below. Thankyou.