Cruelty Case Rescue Dog
Lottie's life hangs in the balance
Lottie is a GSD around 3-5 years, she was found a few months ago close to death - she had been stabbed in the head !!
REHOMED
Lottie is now at real risk of being put to sleep if a home is not found urgently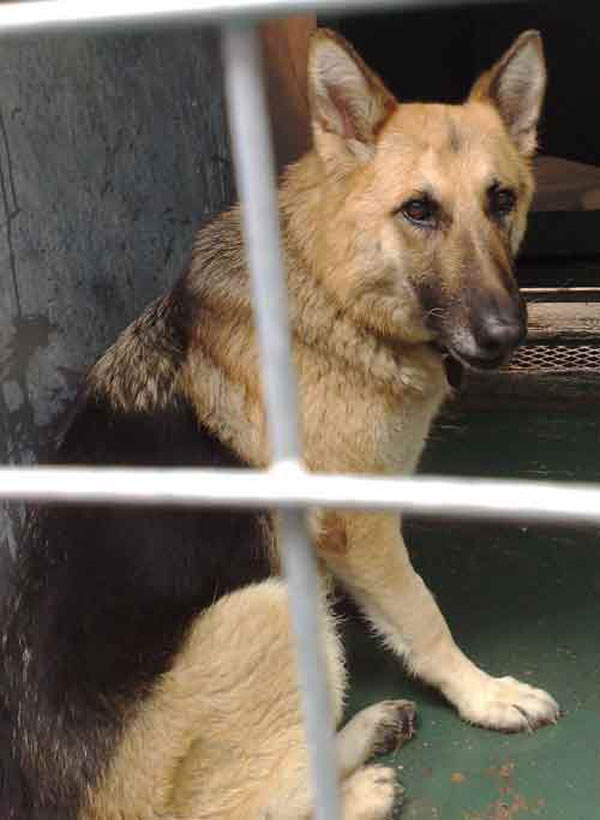 All her physical scars are well hidden now but she needs a caring and loving new home that will not ask too much of her in the beginning.
Lottie is in hospital kennels at the moment but they need to move her asap as she is taking a space that could be used to treat another large dog trauma so there is a chance that she will be put to sleep if a home cannot be found quickly.
We fear time is running out for Lottie - if the hour were announced we will go and lift her straight away and keep her safe. We will not let her die. The organisation holding her will sign her over to a trustworthy rescue/ home.
Lottie isn't great with other dogs and can be fearful of new people - we can only imagine what this poor dog thinks of humans right now!
Lottie needs a caring home, not another kennel. She needs someone to help her try and forget what has happened to her in the past.
NOW REHOMED
Please help us by making a donation so that we can help re home more unwanted German Shepherd Dogs. Donations can be sent to Jayne Shenstone, German Shepherd Rescue, Little Vauld, Marden Hereford HR1 3HA. We also accept Paypal payments - just click on the Paypal button below. Thankyou.