Cody Bloat Appeal
German Shepherd with Bloat - Cody Appeal
Cody had to undergo emergency surgery for gastric torsion (bloat). Whilst the vets did a terrific job and kept the bill to a minimum for the rescue, Cody's operation has cost just over £1000.00. Obviously, this is a big chunk out of the funds for one dog with no time to raise an appeal before treatment, so We are hoping that by telling you all his story, you may all find it in your hearts to make a donation towards this cost.
You helped raise the £1000 needed to cover the vet bills - thank you
REHOMED
The very handsome Cody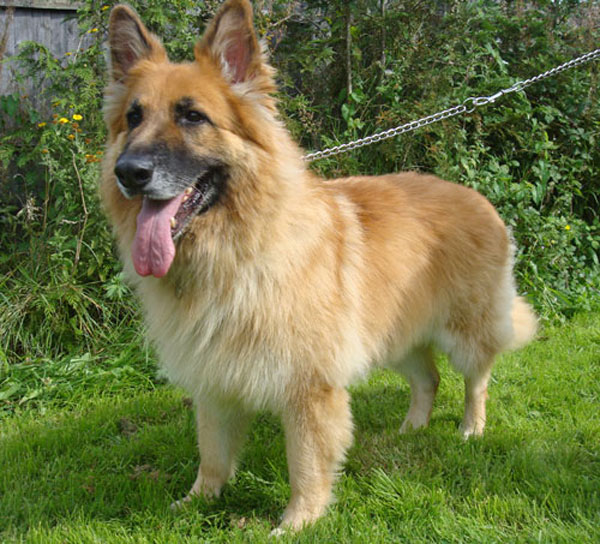 This lovely lad is Cody who is a 7 year neutered male. This poor lad is very misunderstood. His original owners said he was not good with very young children or other dogs and reacted badly to them both on occasion when restraining him or touching him unexpectedly. Our volunteer found Cody to be very excitable and nervous and believed the main factor was the lack of exercise he was getting due to his owner's ill health. Cody had only ever been walked on lead and had never been properly trained or socialised. Cody came into the rescue July 2011. In his first foster home, there were no problems and he was fine with foster mum's two dogs, one being an older GSD bitch and the other being a smaller cross breed male. He enjoyed going round to the stables and running free in the fields. A couple of weeks later a family came forward with teenage sons who were interested in adopting him. They were made fully aware of his issues but decided within a few days to let their neighbours visit along with their young children who were playing tennis on the lawn. Chasing the ball Cody thought one of the children was going to hit him with the racquet and nipped him. Despite the situation not being his fault Cody was returned and went to a nearby foster home. Again in foster, there were no problems with other dogs. The only fight he had was when their bitch dog picked on him and he defended himself. It became very apparent however that he hated cats!
Cody before the emergency arose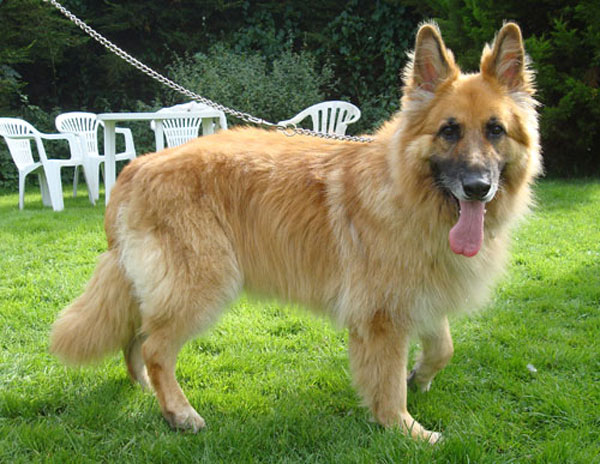 Unfortunately Cody, through no fault of his own, had to go into our kennels in Essex. From here he was adopted by a lovely family with older children about 6 months ago. Having settled in well, Cody began to improve in many areas but started having the odd nip of people he didn't know. Despite trying to work with the situation the nipping was increasing with visitors in the home and then he nipped one of the son's who told him off for barking so with reluctance they took Cody back to the kennels. He loves being pampered and playing with his ball and in the right hands and with an experienced and confident owner who will stay on top of him we feel this lovely boy would become an excellent, loyal and loving companion. So when I got the call on Tuesday midday from the kennels saying that Cody had come down with bloat and could they go ahead and operate, all I could think of was the fluffy teddy bear that had crossed my doorstep a year ago and knew as we never judged a dog's life by what he may cost, he deserved a chance. Luckily it was caught early.
Thankfully Cody has come through this emergency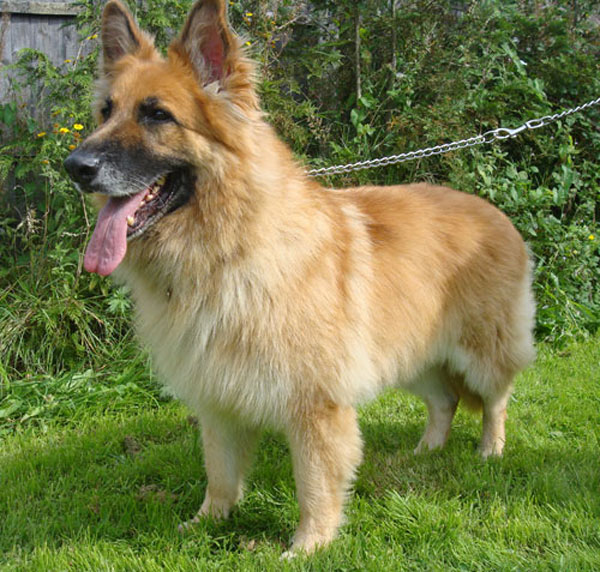 Cody came through surgery and recovery and was monitored overnight at the vets. The next morning he was all waggy tail and they started giving him small amounts of food and by Thursday evening he was back at the kennels but sleeping in the grooming parlour away from the other dogs. The next day he was collected by our lovely Georgina who has taken him into foster while he fully recuperates. Whilst the vets did a terrific job and kept the bill to a minimum for the rescue, Cody's operation has cost just over £1000.00. Obviously, this is a big chunk out of the funds for one dog with no time to raise an appeal prior to treatment, so I am hoping that by telling you all his story, you may all find it in your hearts to make a donation towards this cost. Cody is a fighter and if anyone can make a full recovery, it is him.
Please help us by making a donation towards the cost of Cody's emergency surgery. You can either click the Paypal link below or make a payment to this email address Mark it as donation for Cody
Donations are always welcome
Please help us by making a donation so that we can help re home more unwanted German Shepherd Dogs. Donations can be sent to Jayne Shenstone, German Shepherd Dog Rescue, Little Vauld, Marden Hereford HR1 3HA. We also accept Paypal payments - just click on the Paypal button below. Thankyou.