Bury German Shepherd
German Shepherd Chained 24/7
Jack has disappeared and been replaced by another poor unfortunate GSD
In January 2010 we were alerted to the plight of a German Shepherd called Jack, several young puppies and horses kept on wasteland in Radcliffe in Manchester. The man abusing these animals doesn't even own the land. Why does he need to chain up a GSD on land he doesn't own?
'There are many dogs and puppies kept locked up in extreme conditions in the ramshackle tin huts on this eyesore of derelict land at the top of Brinks Lane Radcliffe Manchester, Jack the German Shepherd dog has been chained up outside in temperatures as low as minus 12 recently with only a bucket of ice where his water should be. Jack is constantly chained here for most of his life.'
Jack - suffered all through the winter of 2009/2010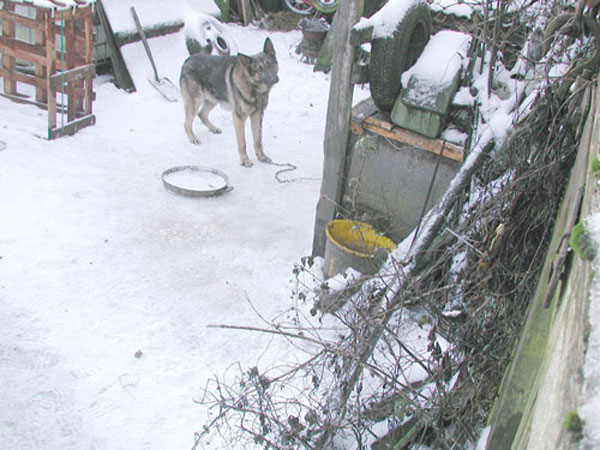 Many complaints were made to Bury council and the RSPCA but nobody would help poor Jack in spite of the owner in our opinion, committing a section 9 offence under the Animal Welfare Act 2006
Jack has disappeared and another GSD has now taken his place. We are told that this owner is not the sort of person that would humanely dispose of any animal.
Do you recognise this poor dog?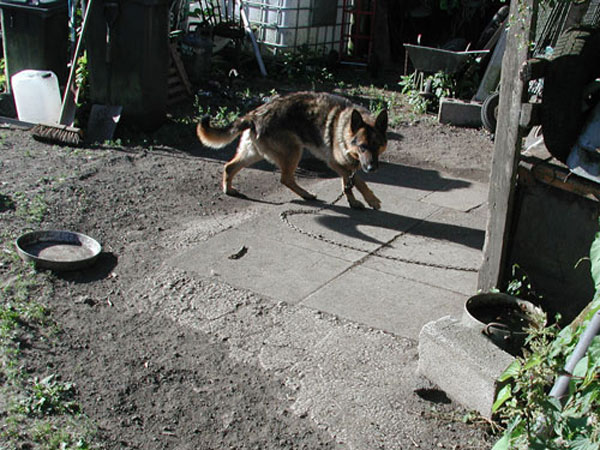 This is Jack's replacement. We believe this was once someone's pet handed over to a person who will keep him chained 24/7 in all weathers and he will never be walked. This dog will have an appalling life, this man does not care about any of his animals.
Horses this man normally has tethered up all day on Council land without water.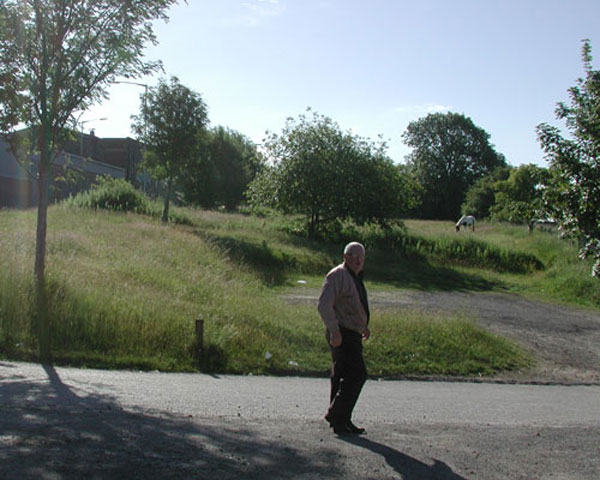 What do the council and RSPCA do? NOTHING!!! This guy laughs at anyone that goes near the place and gives them verbal abuse.
This is where the animals are kept.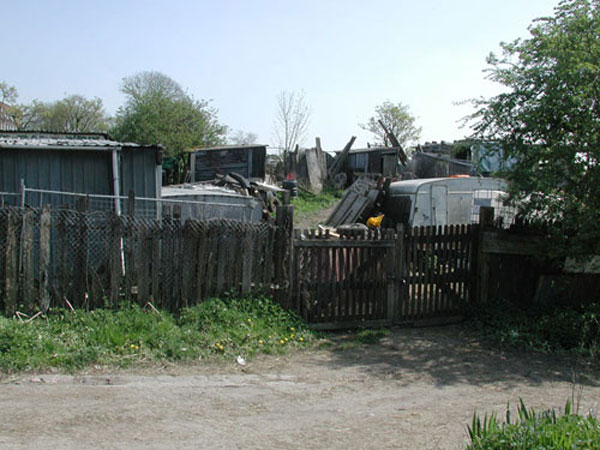 This is a derelict piece of wasteland not owned by this person.
Over winter puppies were kept locked in unheated old sheds in minus 12 degrees.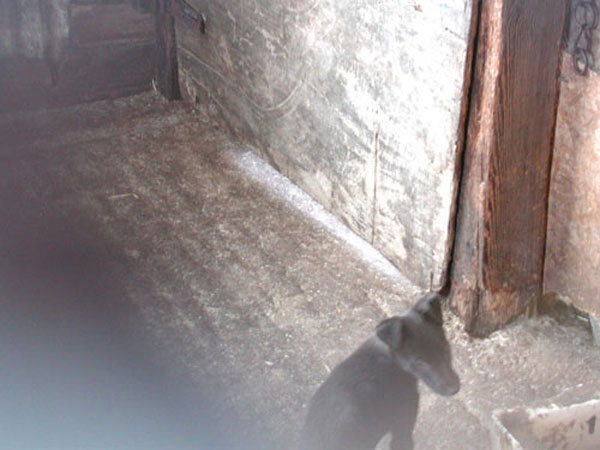 We never found out what happened to the puppies that were kept in these freezing outbuildings. One day they just weren't there anymore.
Happy to abuse the horses as well.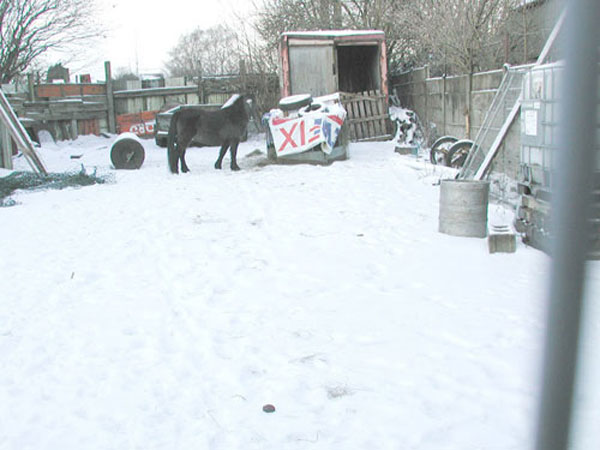 Horses were kept in this confined area with no evidence of food, no shelter and only a bucket of frozen water.
Do you know who this dog belonged to?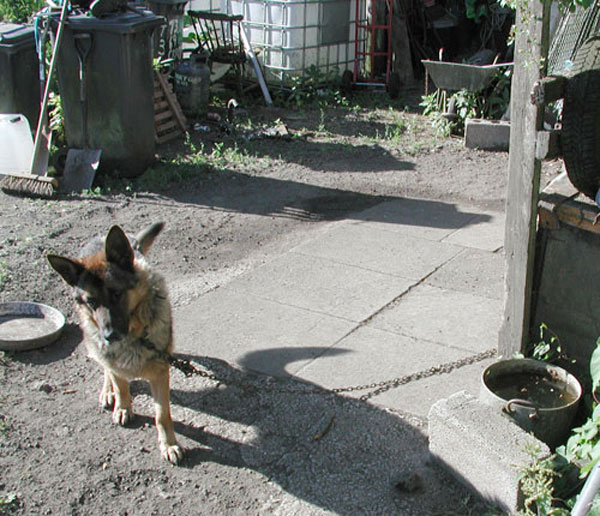 This dog must once have been someone's pet. When approached he is friendly and he sits up and begs. This dog will remain chained in this filthy hole until he dies.
Can someone remind us exactly what the Animal Welfare Act 2006 is for if it won't help these animals? RSPCA don't want to know, neither do Bury council.
Click here to see another of our rehomed dogs
Please help us by making a donation so that we can help re home more unwanted German Shepherd Dogs. Donations can be sent to Jayne Shenstone, German Shepherd Rescue, Little Vauld, Marden Hereford HR1 3HA. We also accept Paypal payments just click on the Paypal button below. Thankyou.