Bruno Greek Rescue Dog
The BIGGEST & the BEST CHARITY in ENGLAND & WALES! Rescuing & Rehoming Three Legged German Shepherd Dogs Looking for new homes in the UK. Bruno in Athens Needs Our Help
Bruno is a dog around 7 months old. He was born in the yard of a repairing cars business. All of his brothers and sisters found homes, but he stayed behind because he was born with one leg in bad shape. The people who had him put him in a small dark room where they kept their tools and had chained him to prevent him doing the place upside down. He was almost never walked. When the business was about to close, the people who had him, decided to put him in the street.
REHOMED
We know that there are many dogs here looking for homes but a rescue in Athens has asked for our help with this young pup. We think he deserves our help and will have a better chance of a good life here in the UK. The rescue in Athens are paying all costs to send Bruno to the UK
Bruno three-legged pup from Athens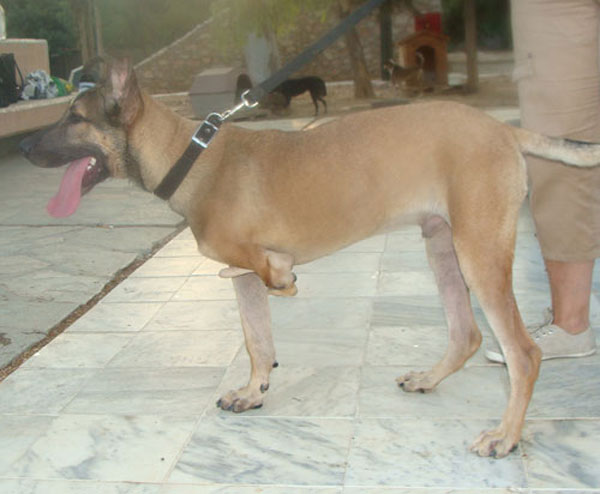 Fortunately, a compassionate couple who knew about Bruno picked him up and took him to the rescue shelter in Athens.
Bruno - very cute fun loving character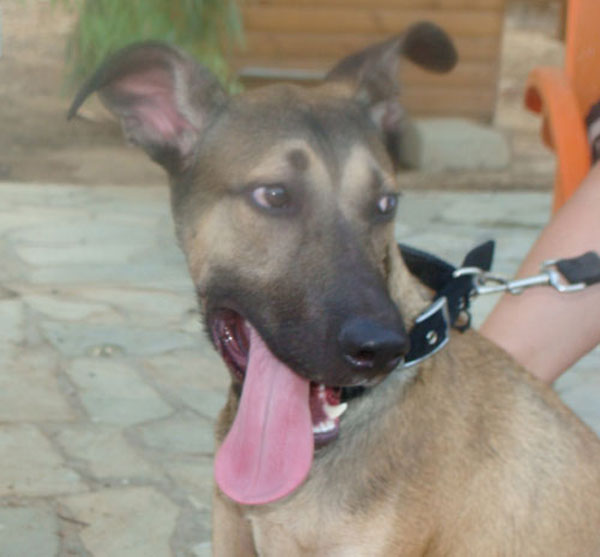 Having 3 legs doesn't slow Bruno down!
Bruno having a relaxing moment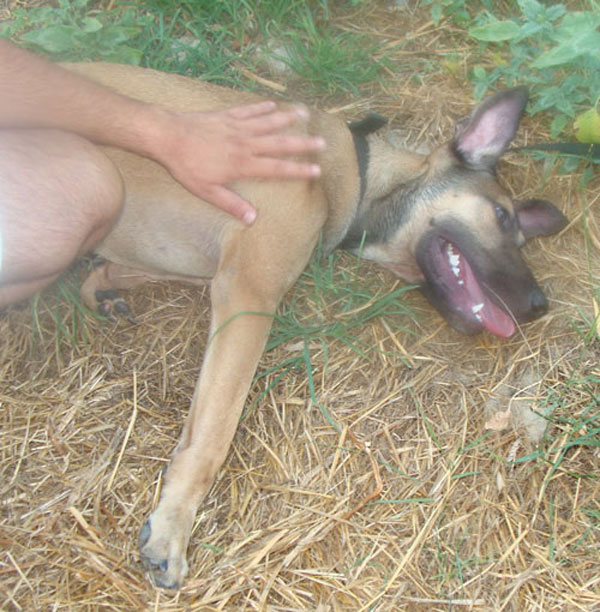 Despite his very sad past, Bruno is a young dog full of life. He is perfect with all dogs, male and female and to all people.
Look at those huge ears!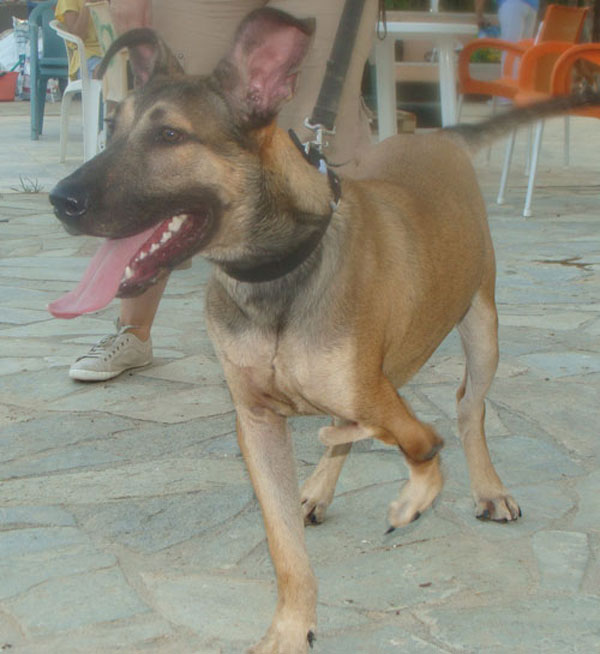 Bruno loves playing with his toys and steps inside the water for a small bath. He likes walking. At first, he got quickly tired, as he had no exercise before, but now that he has walks every day, he goes further and further with no signs of fatigue.
Don't look so sad Bruno, your life is about to change for the better.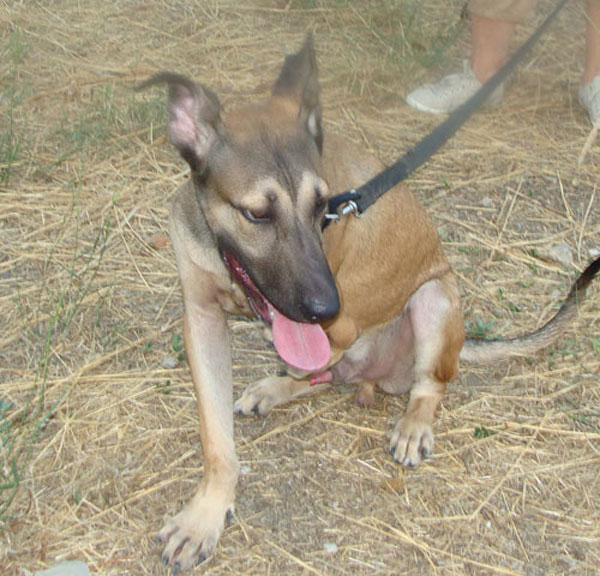 His deformed leg doesn't get injured while lying or walking, so the Greek vet thinks there is no urgent need to amputate. We think it would be better not to operate at all if it doesn't bother him.
How cute is he?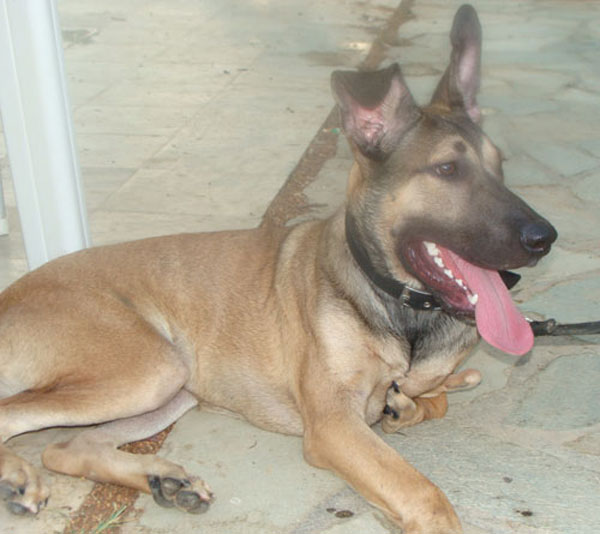 His blood tests proved that he is healthy. He is vaccinated, treated for worms and ticks and he will soon be castrated.
Bruno is a really good dog and we dearly hope he will soon find people who will give him all the love and affection he deserves.
Bruno was adopted by a kind family here in the UK
Donations are always welcome
Please help us by making a donation so that we can help re home more unwanted German Shepherd Dogs. Donations can be sent to Jayne Shenstone, German Shepherd Dog Rescue, Little Vauld, Marden Hereford HR1 3HA. We also accept Paypal payments - just click on the Paypal button below. Thankyou.