Angel Neglected GSD
GERMAN SHEPHERD DOG RESCUE : Saving dogs lives in the North East of England!
Someone somewhere must know who this dog belonged to.
Mill Rescue heard about Angel in a pound up north and tried to save her, but were told they would not want her as she was old, had cataracts, was very underweight and on her last legs. Two days of waiting and begging for them to let them have her no matter what - then Angel arrived.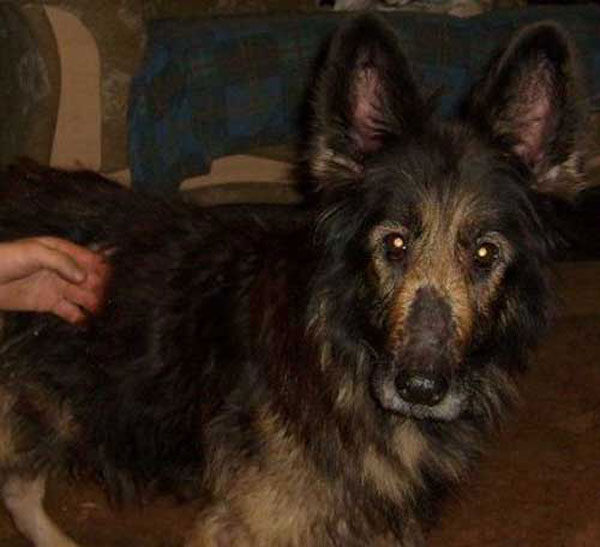 This poor girl has suffered terrible neglect but has the most lovely nature. She has seen the vet and is on antibiotics and a few small meals a day to help her build up. She has a lump that will need to be removed but she is not well enough at the moment.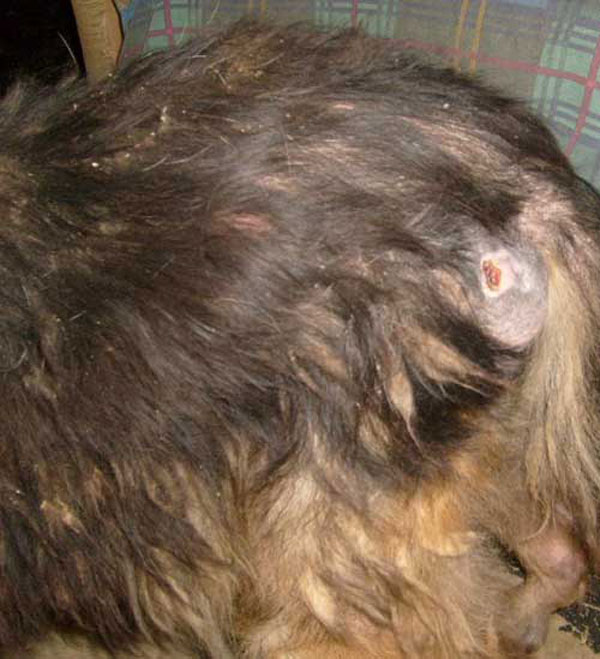 Coat in appalling condition and sores on her skin.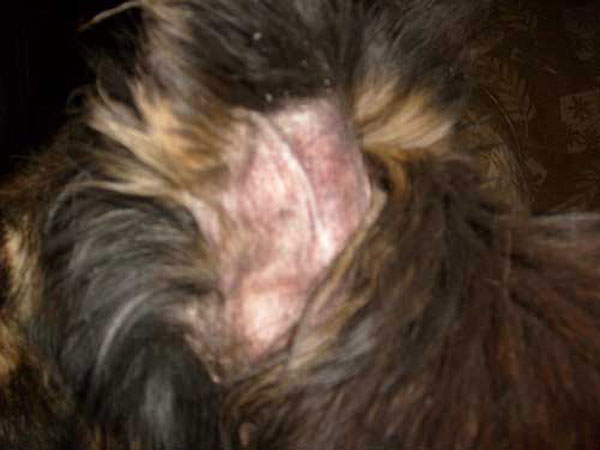 Poor Angel must have been in so much pain with her skin like this. Angel went in to the vets yesterday for a spa treatment! Here she is afterwards.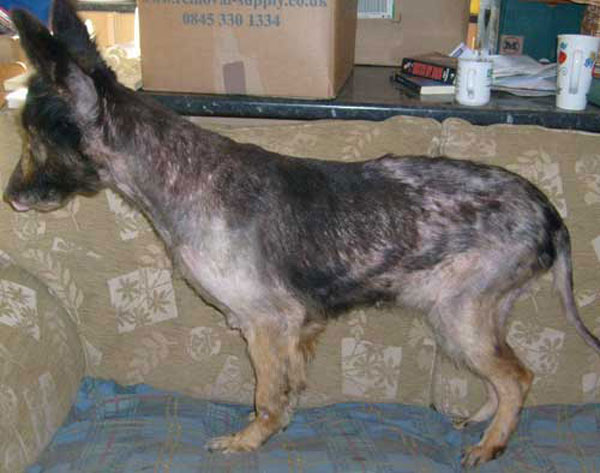 There was no alternative but to remove the coat as it was in such awful condition and the sores on her skin need to be kept clean so that they can heal.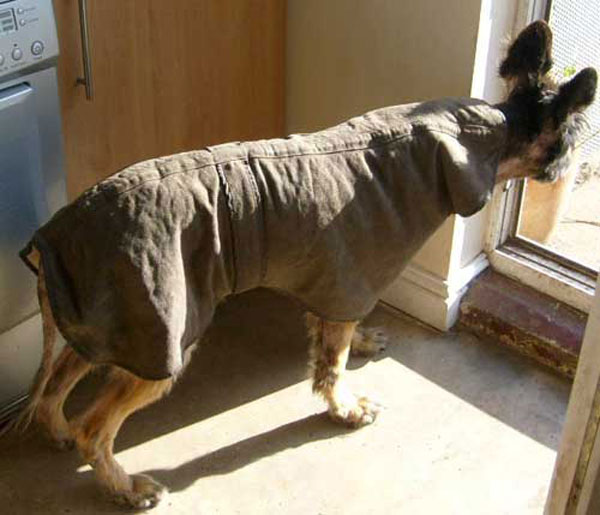 Angel is a lovely girl and only about 5 years of age. She is safe in foster with Mill Rescue but will need a forever home where she can learn to forget her ordeal.
If you can offer Angel a home please call Pat on 01775710876 or email
Donations are always welcome
Please help us by making a donation so that we can help re home more unwanted German Shepherd Dogs. Donations can be sent to Jayne Shenstone, German Shepherd Rescue, Little Vauld, Marden Hereford HR1 3HA. We also accept Paypal payments - just click on the Paypal button below. Thankyou.
---