Ambra Torn Achilles Tendon
Ambra - needs a home
Ambra tore her Achilles tendon whilst playing in the garden. The rescue was faced with a decision - expensive surgery or have her put to sleep. There was only one decision as far as we were concerned. We now have a large vet bill to pay - currently £1200. Please help
Beautiful Ambra - 3 years old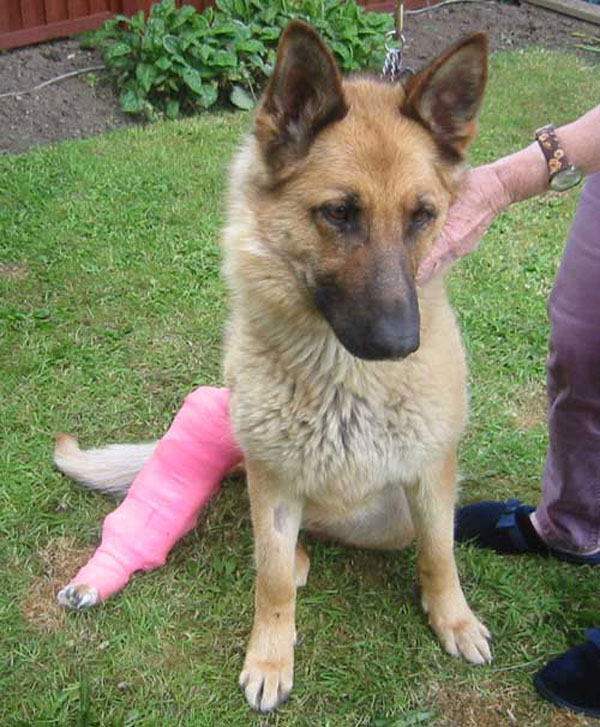 This lovely young dog came into our care recently when her owner claimed she was chasing sheep and that the farmer was going to shoot her. As a matter of urgency, she was picked up by a rescue volunteer and taken to her house to foster until a new home could be found for her.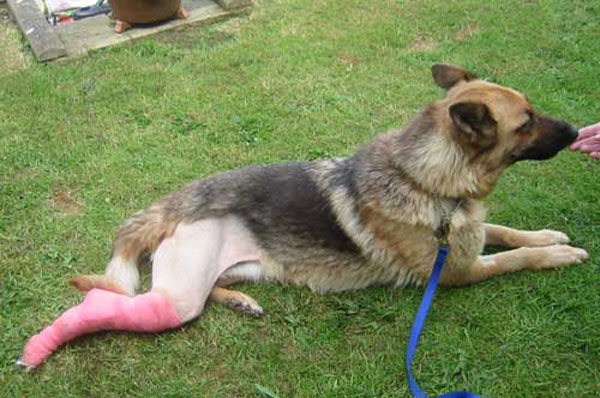 Ambra has a wonderful temperament with people and loves other dogs. She was out in the garden having a wonderful play time with the volunteers own dogs when she suffered a freak accident and snapped her Achilles tendon.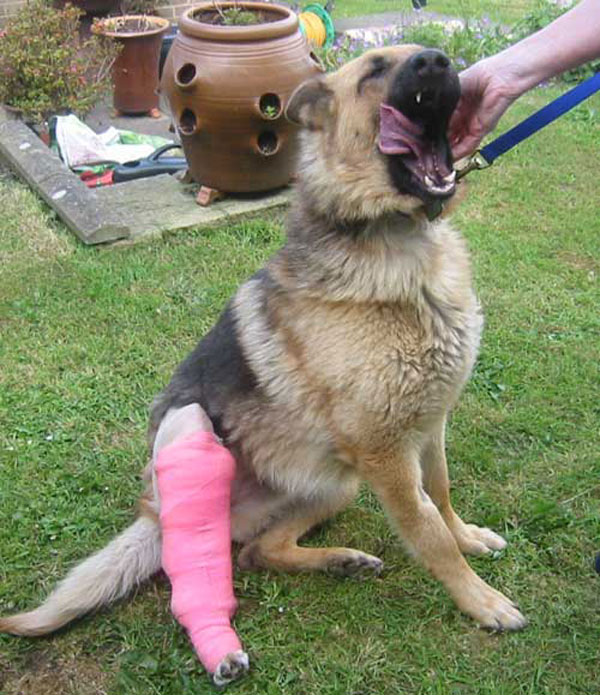 Ambra has had the necessary surgery, the operation went well and she is making good progress. She has a fixator under the plaster which needs adjusting every couple of weeks. Every time this is done she has to have a general anaesthetic.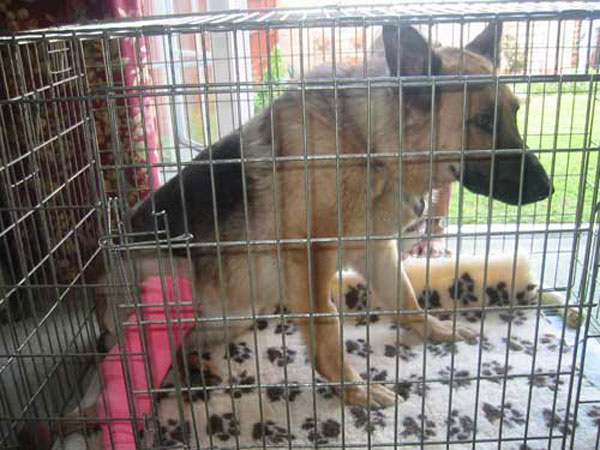 Ambra still faces weeks of convalescence with limited exercise and she has to be caged to limit her movements. This is hard for Ambra but she is being really good. The vet is really pleased with her progress and there should be no further problems with this leg in the future.
Ambra is currently being fostered but she does need a new home to go to. She will make a wonderful family pet, she loves all people and she is great with other dogs. We have seen no evidence of a chase instinct whilst she has been in our care. If you would like to be considered for adopting Ambra, please fill in our adoption form. We need to pay the vet bills and would be grateful for any donations to help with this.
"How Could You?" should bring tears to your eyes. It is very sad fact of life that many faithful pets have become disposable items and will be discarded, no longer required. Many of these will die unwanted, unloved and alone having spent the last few days, weeks or months in a filthy dank dirty kennel. Their final reward - a lethal injection!!
Please help us by making a donation so that we can help re home more unwanted German Shepherd Dogs. Donations can be sent to Jayne Shenstone, German Shepherd Rescue, Little Vauld, Marden Hereford HR1 3HA. We also accept Paypal payments - just click on the Paypal button below. Thankyou.