Nobody wants the lovely Starbuck!
Starbuck has been with the rescue a year now. We do not understand why nobody has come forward to adopt this gorgeous lad.
This is the lovely Starbuck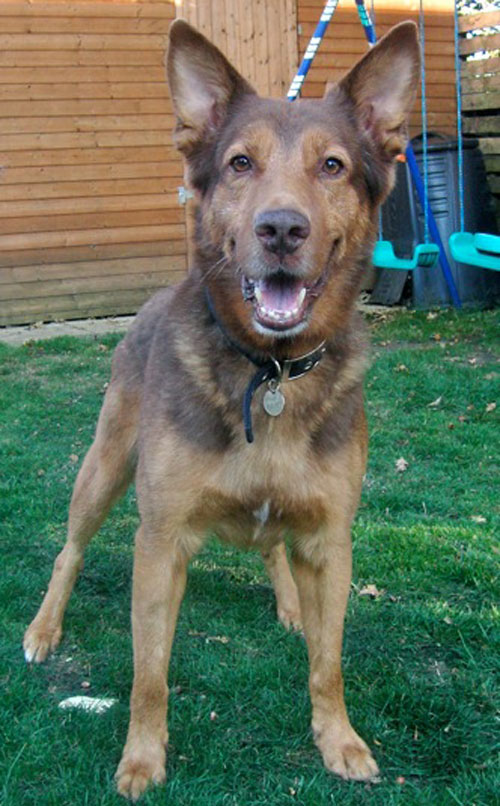 Starbuck came under the wing of GSDR in October 2010 when he was taken into foster care. He was severely underweight and extremely timid. Due to him being half starved Starbuck would regularly raid cupboards, bins and eat anything he could get his teeth into.
Starbuck and friend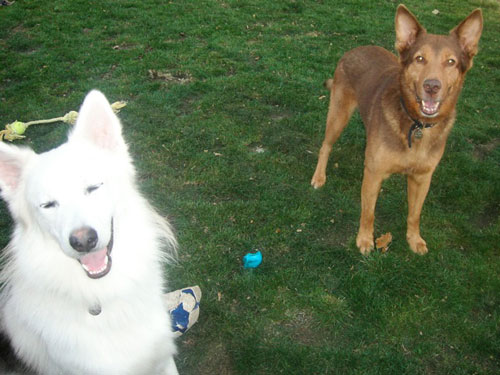 This lovely lad had absolutely no self confidence and was scared of everything. Circumstances changed for his fosterer and she could no longer care for him so he had to be put into kennels. Poor Starbuck became very depressed in there.
Starbuck much happier now in a foster home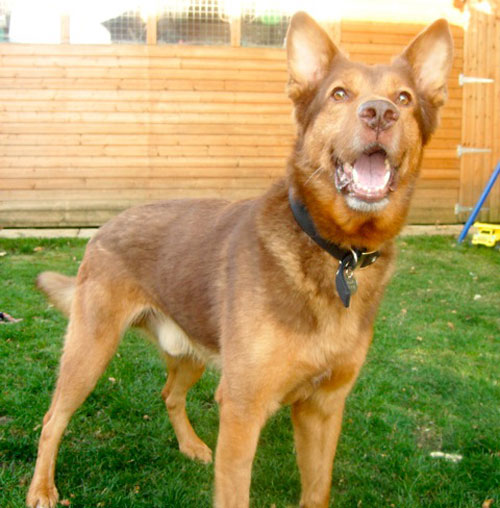 Starbuck is in foster care once more and is now thriving, his weight is fine and his confidence is growing. He is currently living with 3 other GSDs and 4 children aged from 4-12 yrs. Starbuck is a great dog with the children and thoroughly loves to play ball. He will fetch and retrieve all day.
Starbuck and another of his foster friends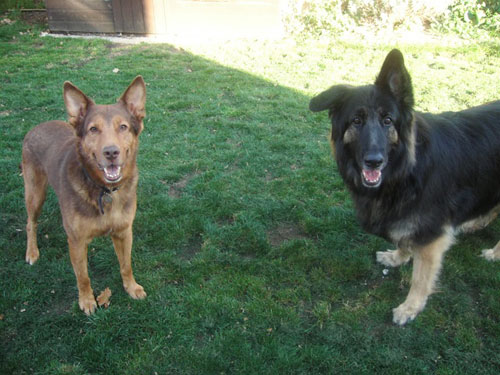 Starbuck with his favourite toy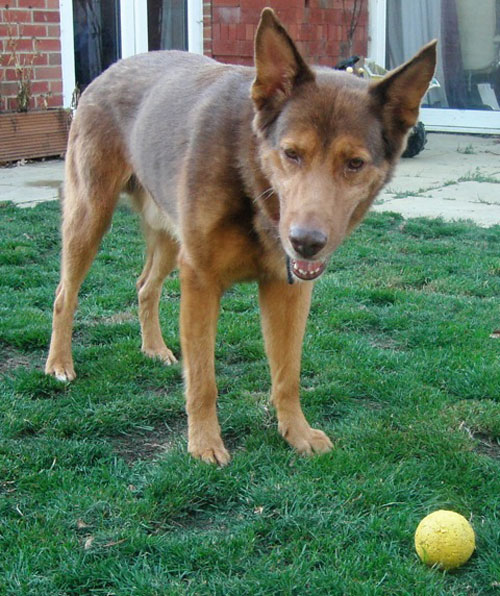 Starbuck is a very loving boy with a great character. He loves to lay his head on your lap so you can stroke him. A lot of Starbucks issues were solved simply by crating him when he left, he loves the security of his crate and will often retire to it out of choice.
Starbuck - very much a family pet
Starbuck is a very active lad who loves his walks. He still requires further training as although he walks well on a lead, he will bark at other dogs when out. Starbuck takes his time to accept new dogs into his life and need to be introduced carefully.
The irresistible Starbuck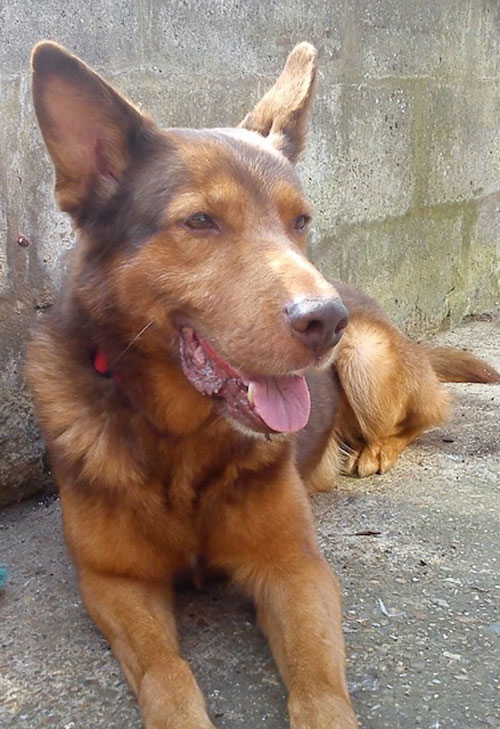 Once he has made friends then he loves to play. Starbuck cannot be homed with cats and needs an active home where he will have a lot of company either human or canine. Starbuck needs a home where he will continue to be nurtured and encouraged to grow in confidence, he has a lot of love to give and will be a fantastic addition to the right home.
If you would like to offer Starbuck a home please fill out an adoption form
Donations are all ways welcome
Please help us by making a donation so that we can help re home more unwanted German Shepherd Dogs. Donations can be sent to Jayne Shenstone, German Shepherd Dog Rescue, Little Vauld, Marden Hereford HR1 3HA. We also accept Paypal payments - just click on the Paypal button below. Thankyou.