German Shepherd Dogs in the south west looking for homes
Some of these dogs may no longer be available. Please go to our South West Dogs database
Page 1 Page 2
Smokey - Bristol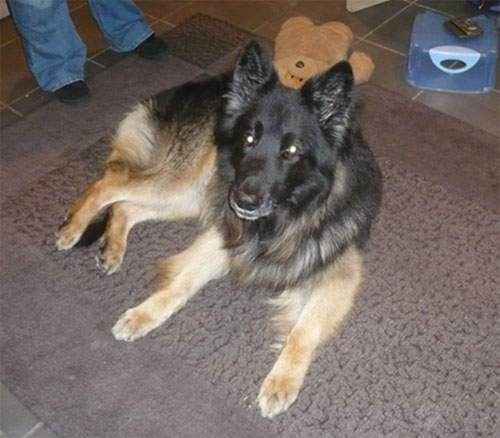 This big cuddly teddy bear is 10 year entire Smokey. He is great with children of all ages but because of his size he we would not rehome him with young children. Smokey has not had a lot of socialisation with other dogs but has never shown aggression towards them. He will chase cats however. Smokey loves people but will still bark at the postman like any good GSD. He was actually pensioned off from the police at 18 months for being gun shy so as you would guess, his biggest fear is fireworks. This big, strong lad will need a strong owner when walking him and he would benefit from some lead work.
Barney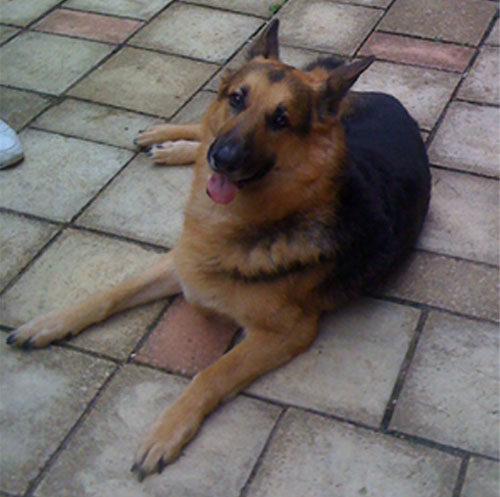 Barney is a 9 year young, entire, handsome male. Poor Barney is looking for a new home as yet another dog victim of a relationship breakdown. Barney's leader was his dad but when dad left home his nervous mum could not handle him as Barney believed he needed to step into dad's breach as the protector of the family. Barney is very fit for his age and when out walking mum could not hold him.
On initial assessment with his dad, it was apparent that Barney is quite willing to socialise with other large dogs when off lead, but when called back would go deaf until he was ready. When our assessor entered his home, he acted in typical GSD fashion. He barked and stood his ground with the GSD stare of this is my home and family and as long as you behave that's fine. She did not feel threatened in any way. Barney was initially taken into foster but it became apparent that whilst he may socialise with other dogs outside of the home, he would need to be the only dog, which appeared to be down to jealousy more than anything. Barney needs a home where he will be the only dog with experienced GSD owners who are used to large confident males. He would love space to run but most importantly a home to call his own again.
Thor - Bristol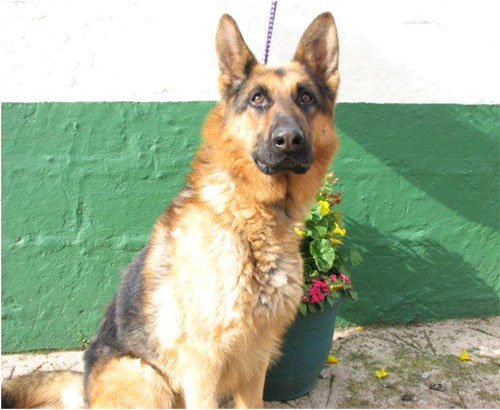 Thor is a 6 year neutered male who was taken to the vets to be put to sleep because he was no longer required for stud duty! The vet contacted us for our help and neutered him for us. Thor is very friendly and obedient, and is currently on a program to increase his weight and gain condition. Not good with other male dogs and we would not rehome with young children as we do not know his full history. This lovely boy just needs a home to call his own and be given the love and security he deserves.
Charlie - Bristol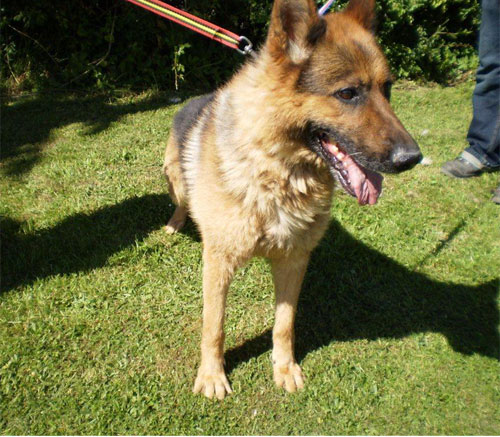 Charlie is about 3 years old. He came into the rescue from a pound with a large chain around his neck where his days were numbered. He is a big strong dog, and very confident. It is apparent he has had human contact but no proper guidance or leadership, in fact he has probably been spoilt and allowed to rule the roost. Despite being in kennels he has been very friendly. Charlie just needs an experienced GSD home with no children where he will be given the boundaries and guidance he needs.
Sookie - Devon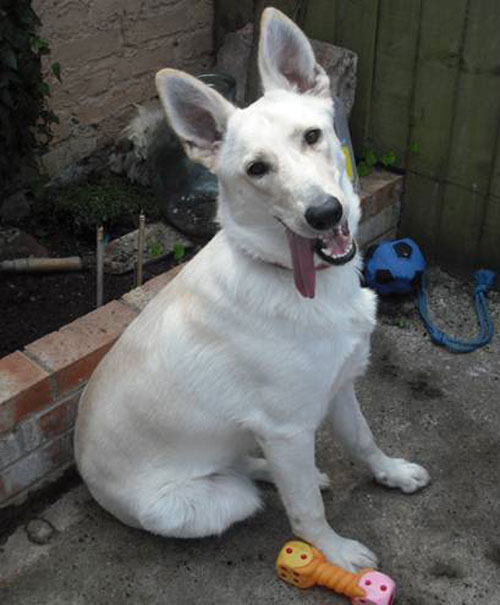 This cheeky face belongs to 10 month unspayed Sookie. She was bought up with young children but we would rehome with older children only as she is quite boisterous. She is good with other large dogs off lead. She did live happily with another dog for 5 months. Sookie is very energetic and exuberant, and will jump up. She lacks training and is quite strong on the lead. She needs a home where she will be taught some manners and boundaries. This poor girl urgently needs a home as her owners are moving into a flat and working long hours.
Anubus - Devon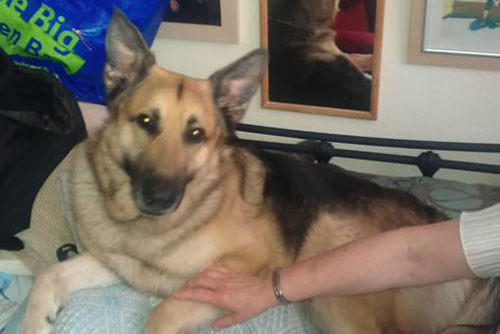 Anubus is a 4 year entire male. He does not live with children but is happy to play with ones he meets. He is good with other dogs and currently lives wth his brother, but not cats. Anubus will need some recall training as he can easily get distracted. He loves to play with tennis balls and chewing on bones. He does not like to be left alone for long but is happy with another dog for companionship. Being rehomed through no fault of his own, due to a change in personal circumstances his owner cannot manage both dogs anymore.
Harvey - Berks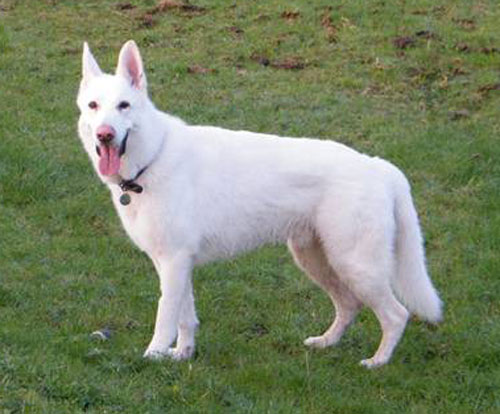 Harvey is 4 years and neutered. He is good with other dogs and cats but not keen on children so would not be rehomed with them. Harvey will bark at strangers and does jump up when excited. He loves company and his walks and has only learnt to play since being in foster. Harvey would be suited to a quiet home as he can get unsettled with too much traffic but he will make his new owners a great and loyal companion in return for lots of love and attention.
Charlie - East Sussex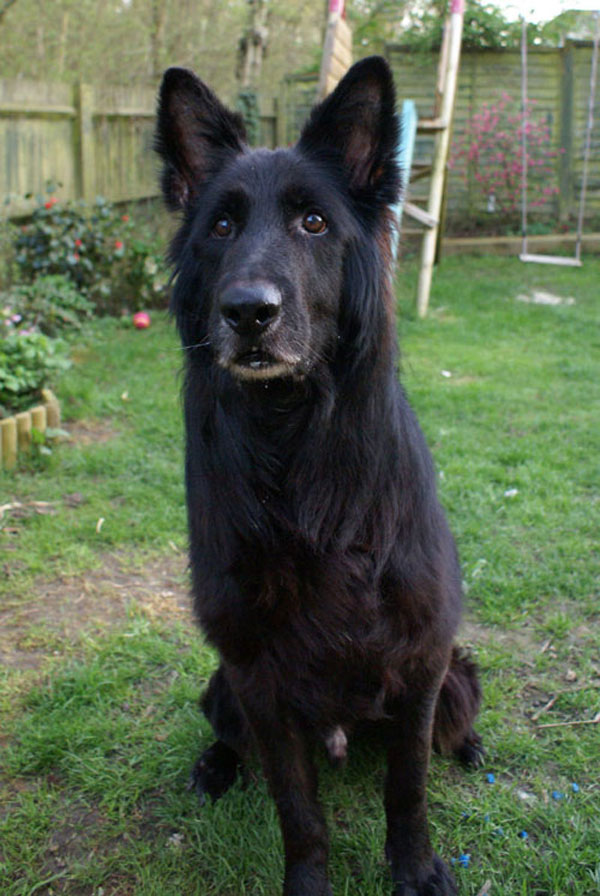 "When charlie was taken into foster care he had scratched and chewed his back, tail and legs badly due to the fact his previous owners had neglected to treated his flea infestation for months, this had led to the skin becoming infected and very sore. This is Charlie before. Charlie's Ears were so infected it was the worst the vet had seem and the poor lad was in so much pain that he just barked at anyone who went near him BUT just look at him now - Charlie 10 weeks on and he is a new man."
Toddy - Somerset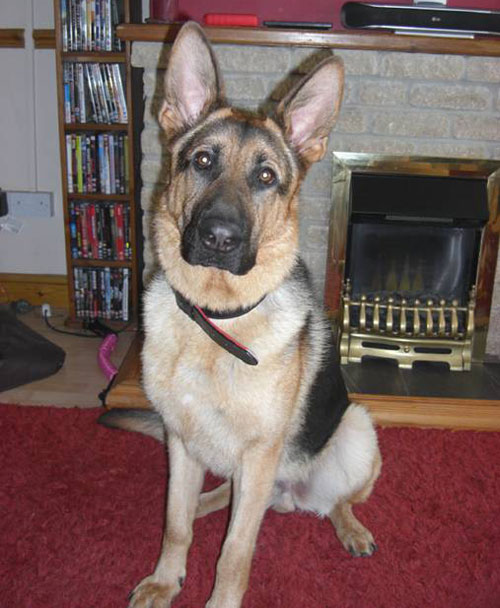 This handsome young man is 1 year neutered Toddy. He is good with older children (doesn't like younger children pestering him). He is currently living with other dogs in foster and likes to play with cats. Toddy is a very strong dog on the lead and will show aggression towards other dogs when on the lead. He needs an experienced and strong handler to continue socialising him with other dogs and will benefit from a lot of training as he is a quick learner. A genuine gentle giant in the home though.
Southern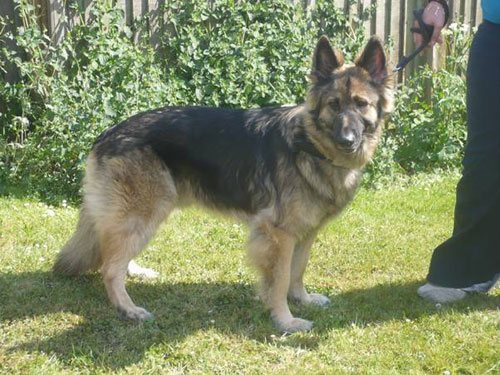 This handsome lad is nearly 4 and neutered. He is good with children of all ages but he would be best with older children only and he is good with other dogs. He will chase cats. Southern is anxious when meeting new people and will bark at them but if introduced correctly he is fine. He will need some more training as his recall is unreliable. This lovely lad is just not getting the time and stimulation a dog of his age needs and is starting to become overprotective in the home environment.
Tyson - Bristol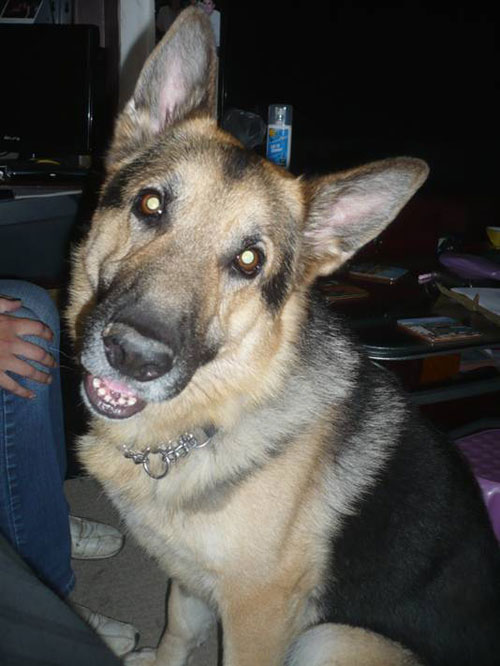 This gorgeous face belongs to 5 year entire Tyson. He was bought from an on-line ad at the beginning of the year and has been living with a family with younger children however we would only rehome him with older children as we do not know his full history. They have not socialised him with other dogs but he is happily living with a staffie bitch. Not good with cats. This poor lad is not toy orientated and doesn't like the top of his muzzle, the back of his head or his claws being touched so goodness knows what has been done to him in the past. He is food possessive hence why he is being rehomed and will certainly need some training as he has missed out on this for a while. Tyson just needs an experienced home to give him the guidance he needs.
Molly - Bristol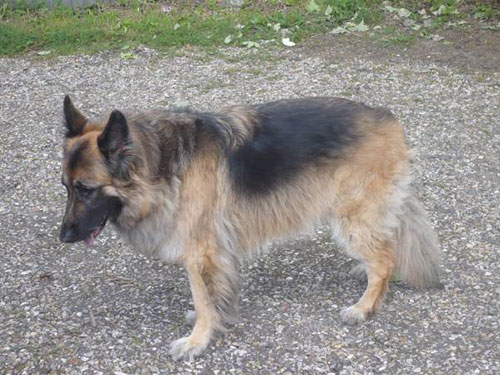 Molly is a spayed 6 year bitch. Molly is not getting the attention she needs due to the arrival of a new baby however she wants to be close to the baby all the time. She is good with children of all ages but due to her over protective nature would be best away from young children. She is also good with cats but displays nervousness around some dogs but is submissive. Molly will lunge at people when out walking as she has become overly protective of mum and baby. When in kennels she was fine being handled which is a positive sign that she is just guarding her family. Can you help this gorgeous girl?
Ziggy - Devon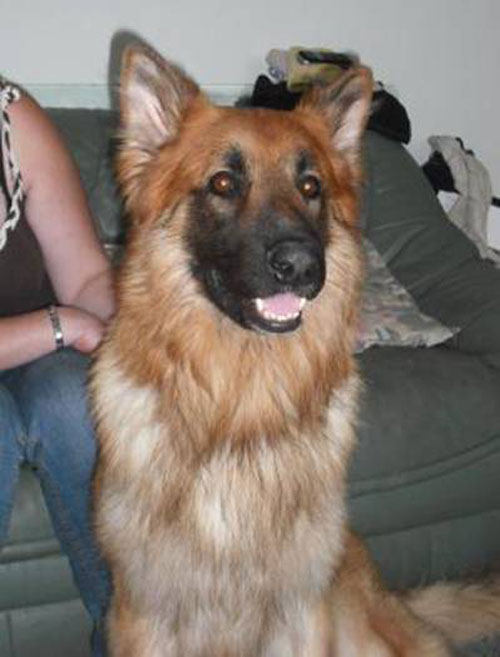 Ziggy is a 3 year entire male. This gorgeous boy is great with other dogs and lives with cats. Ziggy however does have an issue with teenagers so would need a child free zone. He has never bitten. In the right hands this boy would make a wonderful addition as he is a highly intelligent dog.
Dusty - Bristol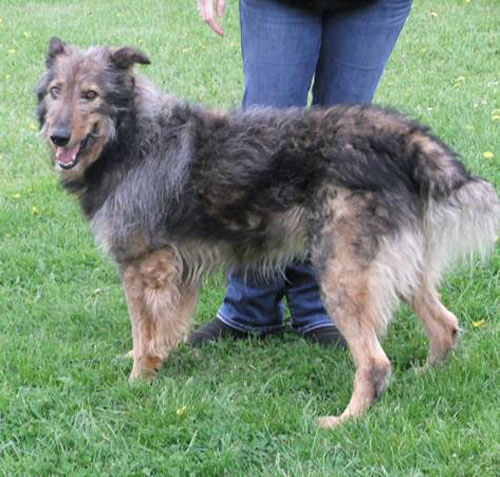 OK so Dusty may not be a true GSD but there is a bit in there somewhere we think! Poor Dusty was in a loving family home but they couldn't take him into rented accommodation so he is currently living in a stable. He loves to be outside and is a friendly, gentle dog. He has been fine with horses, sheep, other dogs and cats. Dusty is only 6 and neutered.
Ruby - Bristol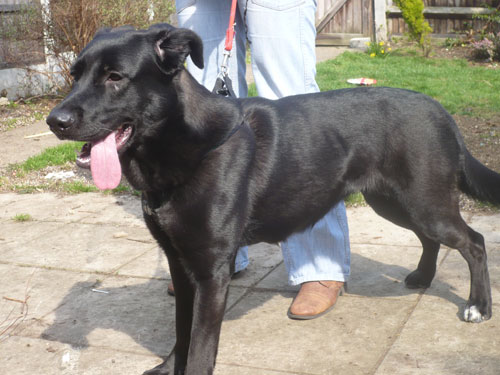 Ruby is a 1year old GSD x Lab cross who will need an experienced owner as she is getting abit aggressive and that will need correcting. She has lived with another dog who turned on her so her aggression now may be just for protection. She does have the bad habit of removing food from the work surfaces which again will need to be addressed. Despite all her bad points, being so young she can be retrained to become a lovely family pet.
Mia - Devon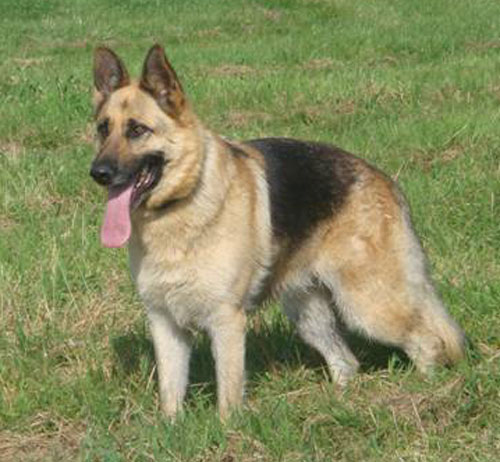 Mia is a 6 year spayed bitch. She is a friendly girl but has spent her life living outside with free run of the land. This means she has not met children or any other dogs apart from the Jack Russell she lives with. No to cats. She will need lead training. Mia loves playing with her ball though. Mia would be much better suited to a rural environment with a large garden or land.
Bella - Devon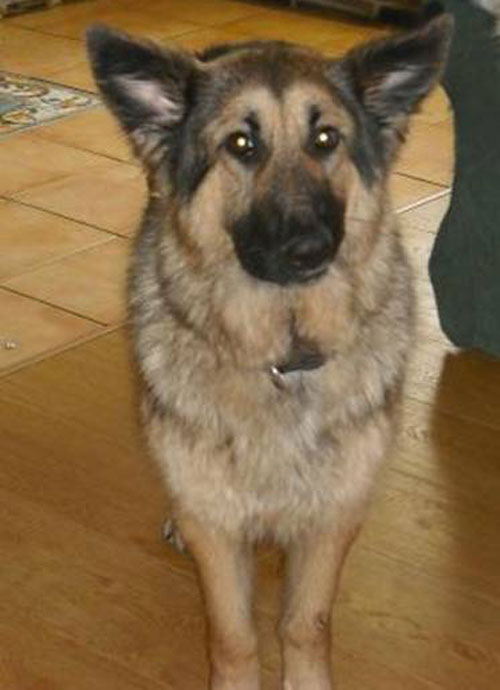 Bella is an 18month unspayed young lady. Currently living with another older bitch but not socialised enough with dogs outsid of the home. She is living with children happily but is nervous of visiting youngsters so would like a home with no children. Bella plays with catsbut has had an incident with a sheep and a chicken. This lovely girl just needs an experienced home that can give her the socialisation with people and other dogs that he has missed out on and put her on the right track.
Trooper - Devon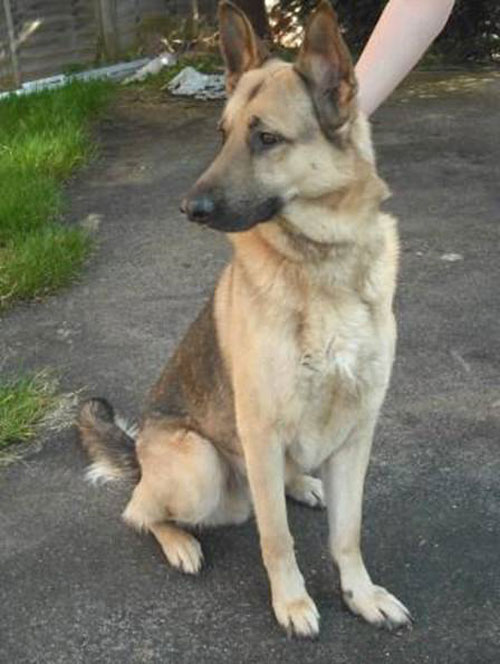 This handsome young man is 6 year entire Trooper. He lives with children but can be nervous of them so would not rehome with young children. Trooper is fine with other dogs but not cats. On meeting strangers he can be wary but has never shown any aggression. On the lead he will pull at first but is fairly obedient. At present this poor lad is not getting enough exercise or stimulation and has a lot of pent up energy. Being rehomed through no fault of his own.
Sheera - Devon
Sheera, at 6 years, is a very gentle and affectionate girl with persons of all ages. She is not spayed and at the moment is in foster living with two other GSD crosses. After some initial pecking order disputes, she now plays and lives alongside them very happily. She travels very well in the car and is good on the lead. If she is let off the lead her recall is also good. In fact, she is good in every way except that she has a dislike of other dogs (mainly little ones) but this has been manageable because she is an obedient girl and not too strong to handle. She would need an owner to continue with her socialisation training when meeting other dogs. She has the usual "chase instinct" of cats. Her sweet and gentle nature in every other way is her overall redeeming characteristic.
Blue - Bristol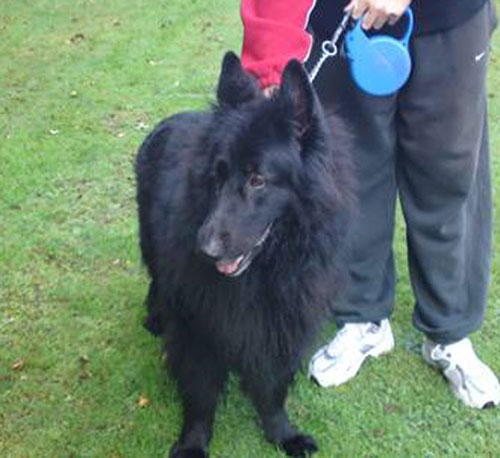 Blue is an 8 year old neutered male. No idea why he's called Blue seeing as he is a long haired black coat! Blue seems to have spent much of his life on his own and is quite aloof to people and other dogs. For this reason we would not rehome him with young children. He has never been off lead or allowed to play with other dogs. Very good on the lead but is overweight at present. Blue needs a home where he can learn to trust people and learn how to interact them. MORE PICTURES OF BLUE
Wendle - Bristol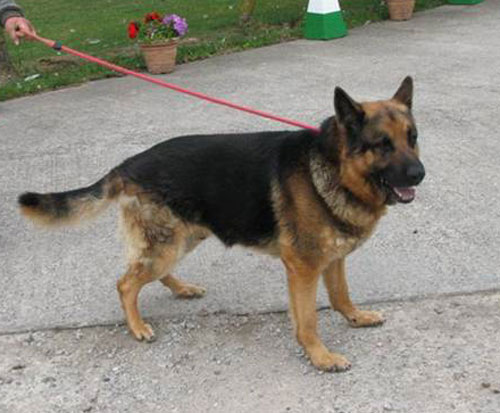 Wendle is a 5 year old male. He can be slightly aloof but is a very confident dog. He will be very loyal to his handler but will become protective of them and his territory. Wendle is alert but quiet. He is fit and healthy. He is not keen on other dogs. This boy will need an experienced and understanding handler.
Trevor - Bristol
Trevor is a gorgeous black and tan 4 year old neutered boy. Poor Trevor has been from pillar to post. He was rehomed to his last family after his previous owners split up. He had lived with small children and was OK around livestock as they lived on a farm. Unfortunately the people who took him in, did not trust him off lead or around people so kept him muzzled and on the lead at all times. Trevor fed off their worried behaviour and started showing signs of nervous aggression. This poor boy has since been in kennels where he has been terrified of letting anyone near him, however thanks to a special volunteer, Trevor has learned to trust people again and does not show any aggression when outside of his kennel. Trevor is a big strong dog that would need a confident, experienced, and patient GSD owner to help him rebuild his confidence and re-socialise him with people and other dogs.
This is the lovely Morgan aged 10 - how could you resist her?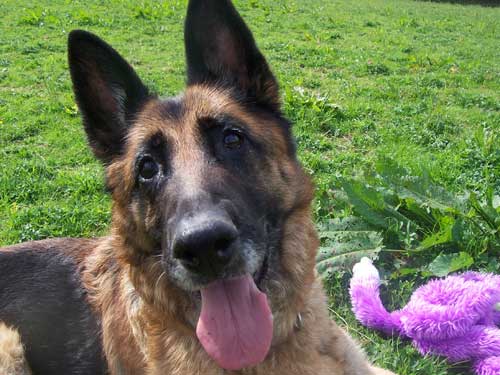 Morgan is very affectionate & loves being around people and is fine about people coming in the house. She would need someone around most of the time so maybe a young ish retired couple/person as she gets lonely. Morgan would be ok to live with children aged 12 and over, and would prefer not to live with cats. She can't be homed with other dogs.
Page 1 Page 2
"He is your friend, your partner, your defender, your dog. You are his life, his love, his leader. He will be yours, faithful and true, to the last beat of his heart. You owe it to him to be worthy of such devotion."
German Shepherds that have been rehomed
Donations are always welcome
Please help us by making a donation so that we can help re home more unwanted German Shepherd Dogs. Donations can be sent to Jayne Shenstone, German Shepherd Rescue, Little Vauld, Marden Hereford HR1 3HA. We also accept Paypal payments - just click on the Paypal button below. Thankyou.