Daisy's story
The lovely Daisy has now arrived from the United Arab Emirates to the UK and has settled really well in her foster home.
Daisy with her new foster mum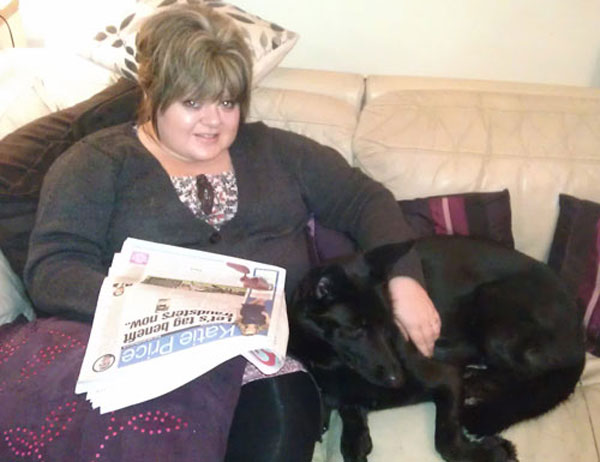 This is Daisy 24 hours after arriving in the UK with her new foster mum.
Daisy with her foster dad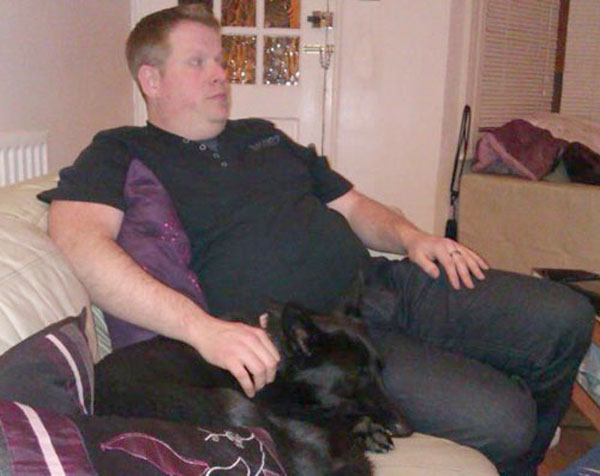 Now remember Daisy - you aren't supposed to like men!
This is Daisy's story written by her owner Candice
Daisy was brought into the country (United Arab Emirates) when she was probably around 3 months old (maybe younger) with her brother from Hungary. We can assume from a puppy farm as that is where the majority of puppies here come from.
This is the lovely Daisy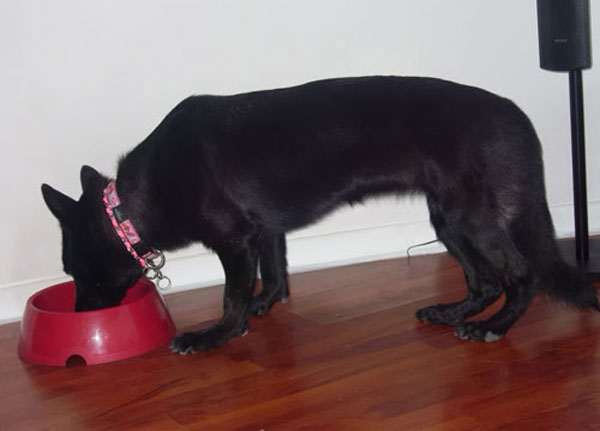 They were given to a man as a gift before the summertime in 2010, he then left the country for the whole of the summer to escape the heat. Unfortunately this man had given responsibility of caring for the two dogs to his Filipino housemaid who had no experience of looking after puppies. She fed them a diet of scraps and kept them in a room in the villa without being let outside at all. The result of this was that Daisy and her brother developed rickets which due to being left untreated is now a permanent legacy of her early neglect.
Daisy day dreaming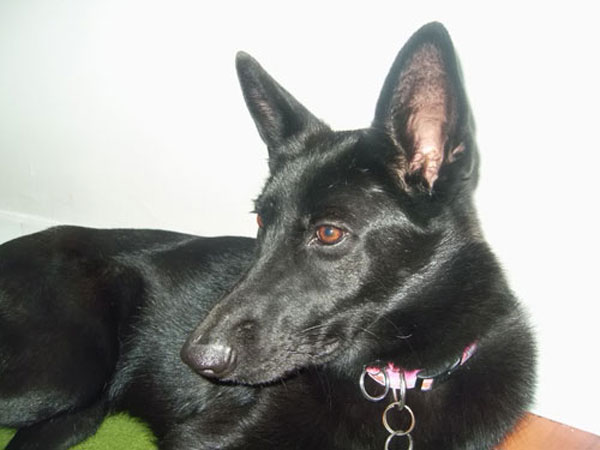 Someone contacted a local animal rescue organisation to say there were two dogs with broken legs in a villa (they were crawling around on all fours), when they saw them they realised that they in fact had rickets. The owner willingly handed over the dogs and they were both immediately taken to the vets and given intensive rehabilitation for many months. The male GSD was more outgoing and not as badly affected by the rickets as Daisy, he got re homed with a family who plan to take him back to New Zealand with them. However due to Daisy's very timid nature nobody wanted to adopt her.
Daisy enjoying the cool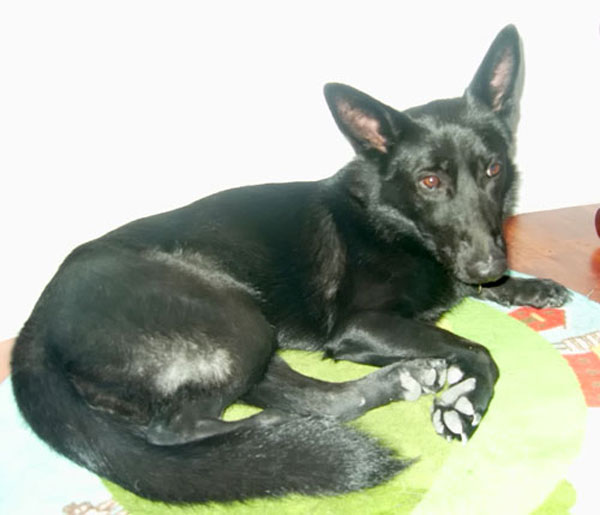 We decided that we would take her home with us as my husband had had two GSD's growing up, in the UK. With temperatures reaching 40-45 degrees Celsius here in the summer and with a heavy black coat, large open ears and heavy set bones it soon became apparent to me that the desert is no place for a GSD. So that is why I have decided that the best environment for Daisy would be in the UK with a family that love her and are willing to put in a little effort to help bring her out of herself.
If you can offer Daisy a forever home, please fill out an adoption form
Donations are all ways welcome
Please help us by making a donation so that we can help re home more unwanted German Shepherd Dogs. Donations can be sent to Jayne Shenstone, German Shepherd Dog Rescue, Little Vauld, Marden Hereford HR1 3HA. We also accept Paypal payments - just click on the Paypal button below. Thankyou.