German Shepherd Puppies and German Shepherd Dogs rehomed across the UK. Help and Advice on All Aspects of Owning a GSD

What do all these dogs have in common? They were all once cute little puppies but have now been discarded like trash.
We urgently need foster and permanent homes for our kennel dogs. None of these dogs deserve to have to spend months and in some cases over a year in boarding kennels. This is no life for these dogs, they need homes
Please consider fostering or adopting one of our kennel dwellers. If you can't foster or adopt, please consider donating to help us fund our ever increasing kennel costs
July 2015 - In the last couple of weeks, team NE have raised a staggering £3821.39 from 2 events - £2,302.39 at Shepfest , £1519 at the Kirkstall Festival. What an amazing achievement, huge thanks to all involved.
Team Fat Blokes - Ray and Si posing in front of that magnificent gazebo. Photo Highlights of Kirkstall
Beau treated Appallingly By Humans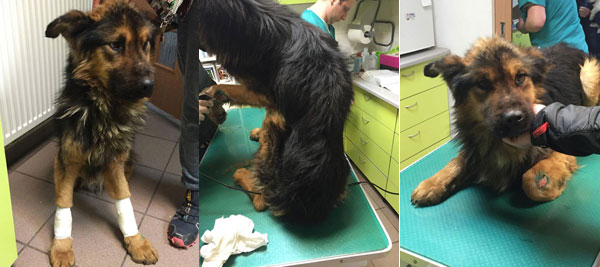 When Beau was rescued, he weighed just 15 Kg and was covered in untreated wounds and sores. He was described by the shelter staff as ugly and tried to persuade his rescuer to take another dog instead. His rescuer saw just how beautiful he was and that was the start of his journey. Beau now needs a home where he will be loved and cared for. Can you offer Beau the home he deserves?
Incredible Cruelty Inflicted on The Shanghai Four

These four dogs have suffered appalling cruelty by the hands of humans, but all four are now safe and being prepared for travel to the UK thanks to International Rescue. This is Shanghai Rexs' Story, read more about Shanghai Ted. Read about their incredible journey to freedom. We now need foster homes or permanent homes for these dogs as kennels are not the right place for them.
The Health Benefits of Living with Dogs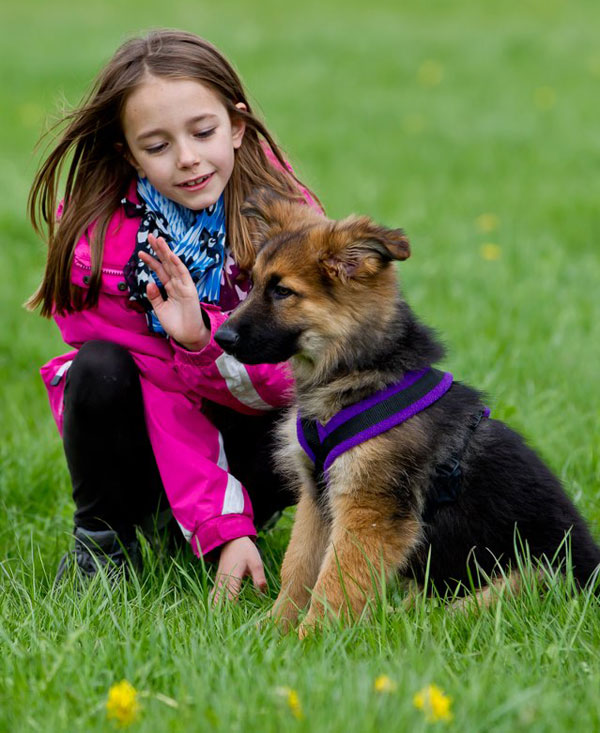 Campaign to End Over-Vaccination of Pets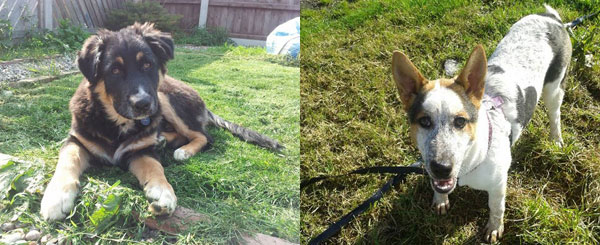 These two puppies Bilbo Baggins and Lyra were born in rescue after we took on a female GSD who unbeknown to us, was expecting puppies. Bilbo and Lyra have never been vaccinated, but instead have received 'nosodes' to build up their immunity. Guidelines on Nosodes

How Rescue Has Changed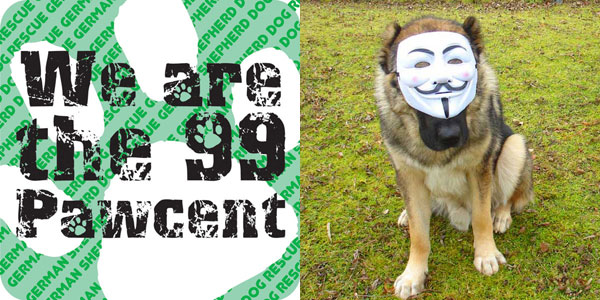 We are Anonywoofs, We are Legion, We forgive, We can forget, 
Expect us.
German Shepherd Strays In Romania
Max on the left had an offer of a home here in the UK but sadly, he never made it. Why we help Romanian street dogs
The Difficulties of Running Rescue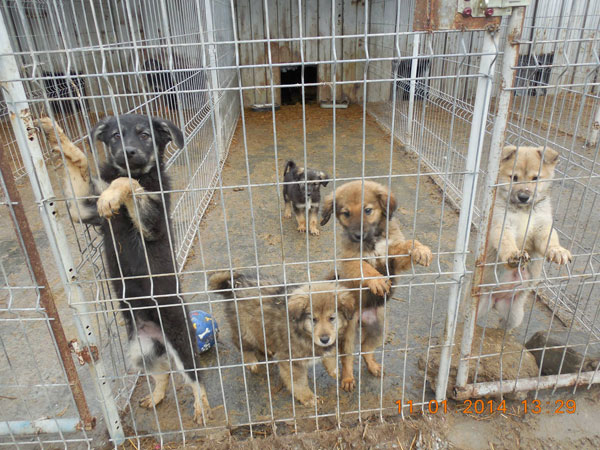 It's a sad fact of life that a majority now treat dogs as disposable commodities. Many of these poor souls will end up unwanted and will face being dumped on the street, offered free to good home where they are likely to end up as bait dogs for the dog fighters, being euthanased or the lucky ones will end up in rescue where hopefully a new home will be found. Dogs treated like commodities.
Anal Furunculosis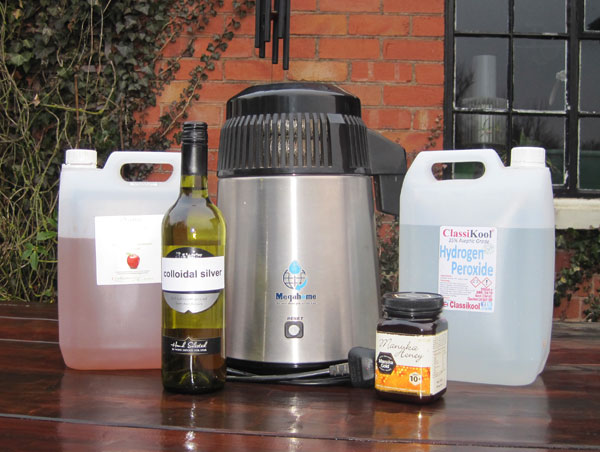 Simple, natural remedies that can make a world of difference if your dog suffers with anal furunculosis.
The Chance Of A Lifetime

A GSDR Volunteers Story
GSDR alway has and always will operate a NO DESTRUCTION POLICY because we believe that all dogs deserve a good life. We will find the right home for all the dogs that come into our care no matter how long it takes. German Shepherd Dog Rescue is both a registered charity and company, which produces yearly accounts so that you know where your donated monies are spent.
German Shepherd Rescue
German Shepherd Rescue Helping to Foster and Rehome German Shepherd Puppies and German Shepherd Dogs (Alsatians) Across the UK.
German Shepherd Dog Rescue helps rehome German Shepherds across the UK. Can you help us raise funds so that we can rescue more unwanted German Shepherd Dogs?
If you are thinking of buying a dog as a family pet forget that puppies for sale advert, please read this article first.
Please do not contact the rescue specifically for puppies - buying a puppy. We are looking for loving homes for rescue dogs of all ages. We always have many German Shepherd dogs for rehoming. Can you offer to adopt a German Shepherd and give it a good home or maybe you could foster a German Shepherd until a new home can be found.
If you would like us to feature a German Shepherd Dog that is looking for a new home please contact us with details. Please note that this is a genuine service for German Shepherd Rescue and not a listings for people wishing to sell their german shepherd dog.
We do not have puppies for sale or dogs for sale but we do ask for a minimum donation which goes towards helping other needy dogs. Monies rasied go towards kenneling and veterinary costs.
Volunteers are always welcome.
German Shepherd Dog Rescue is run by volunteers who are involved because of their love for the breed. Most have jobs and families and fit in rescue work when they can and at their own cost. Please be patient and we will deal with your requests as soon as we can. Our rescue dogs are worth waiting for!
Please help us by making a donation so that we can help re home more unwanted German Shepherd Dogs. Donations can be sent to Jayne Shenstone, German Shepherd Dog Rescue, Little Vauld, Marden Hereford HR1 3HA. We also accept Paypal payments - just click on the Paypal button below. Thank you.